Page 5 of 7
Christmas Ecards
Christmas cards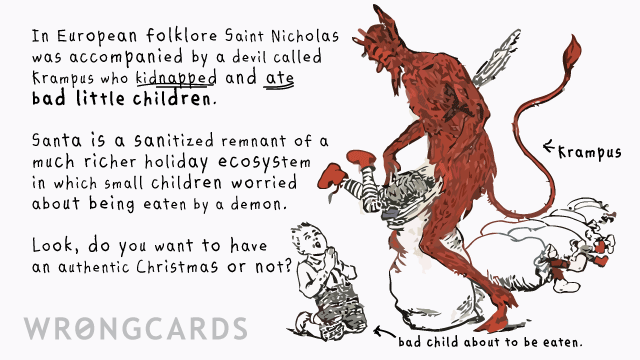 I've seen the piles of prose penned by prominent pundits in the remainders sections of book stores; there's a Culture War raging on the streets and even Our Christmas Traditions are under attack. Well we're not here to simply offer tasteful ecards - we're here to enlighten civilization. When your Grandchildren ask: where were you during the Culture Wars? you can reply: at Wrongcards...
share this
send card
Christmas cards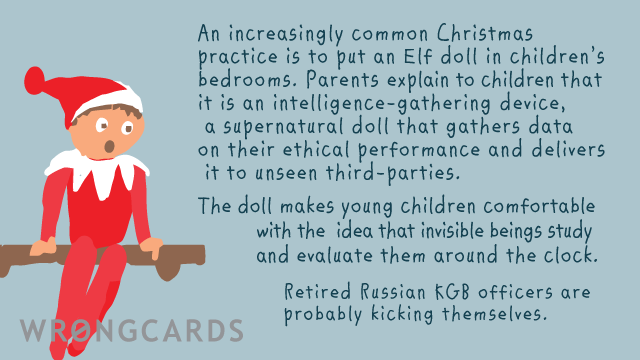 I watch Bill O'Reilly so I know that the widespread lack of belief in Santa can be explained as a plot against Christmas by liberal elites. Sometimes I'm not certain though. I tortured this elf in my bedroom for more information, and I'm very good at that, but so far he's given up nothing. I feel like I've failed all of you.
share this
send card
Christmas cards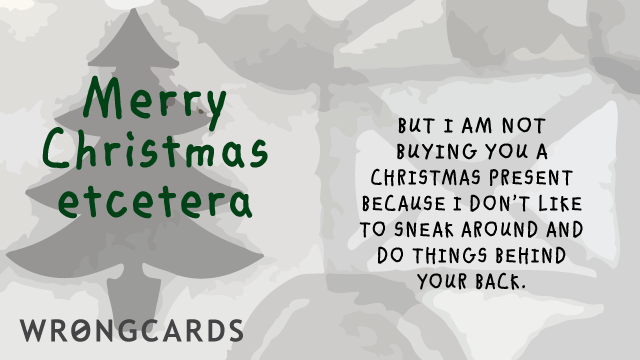 Whenever I create a potentially useful Wrongcard part of my soul dies. It never happens intentionally I swear.
share this
send card
Christmas cards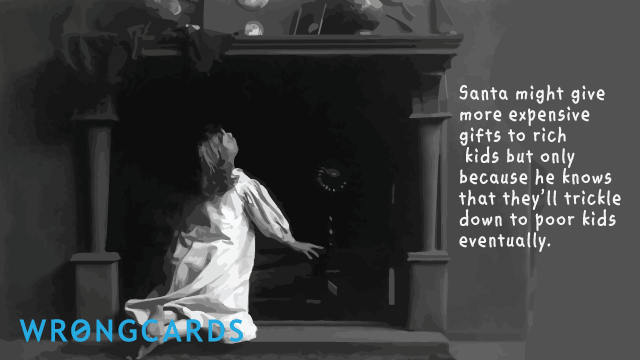 The first Christmas wrongcard for 2010 is here. And you'll see that I chose to avoid controversy and just stick to the basic themes, which is how I like to operate. If you aren't feeling the Christmas spirit yet, try a Christmas-themed snack - like gingerbread. Or a leg of venison.
share this
send card
Subscribe to our shenanigans
No spamming or soliciting from us. Seriously .