Page 2 of 2
Ecards for Jewish Holidays
Jewish cards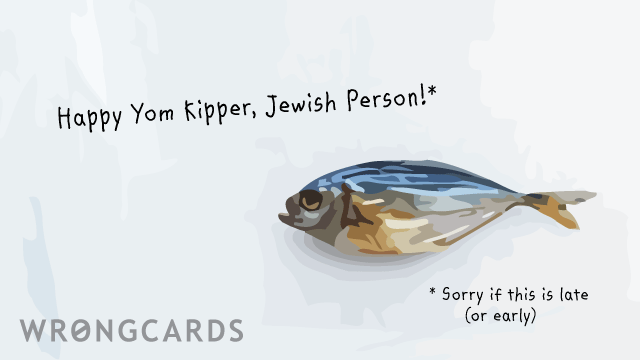 On Wednesdays I like to post an older card and then spend the rest of my day reading about World Religions. I like to stay on the right side of all religious faiths. And I advocate religious tolerance in all things, mostly because I don't yet know who is going to win.
share this
send card
Subcategories of 'Ecards for Jewish Holidays'
According to Near-Eastern scholarship Hanukkah is a Jewish version of the Christmas holiday with some Shinto influence by way of Thailand.
Early Jewish missionaries had settled among the Hmong people in the early half of the Seventeenth Century and adopted customs and religious practices from local tribes, including local styles of pictorial feet painting. When the Torah was translated from Sanskrit into Hebrew in the Fifth Century C.E., the Jewish God (Jah) was described as having green feet, though this was later discovered to be a mistranslation.
Hanukkah in Hebrew means literally 'Getting the Color Right' and this holiday celebrates the rectification of accurate use of color in all Jewish (and Hmong) pictorial art since the Seventeenth Century.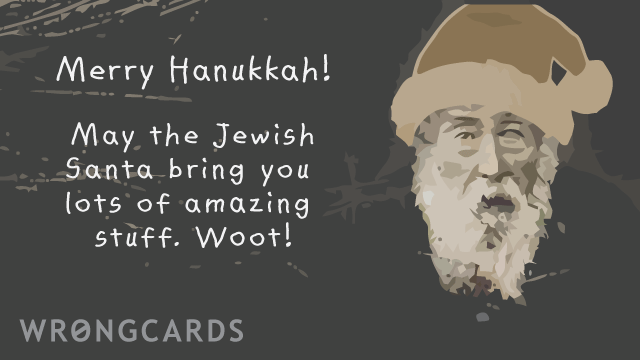 ---
Passover is a holiday within the Jewish church that celebrates fertility. Scholars say that early Passover ceremonies originated in pagan England and Wales where it symbolized the 'being passed over' by the devil, a common metaphor for venereal disease in those times. Early Passover ceremonies often involved a costume with reindeer horns and bells. Templar Knights brought Judaism to Jerusalem during the crusades where it is now celebrated with the consumption of grain alcohol and delicious, spicy cakes baked in the shape of small pigeons.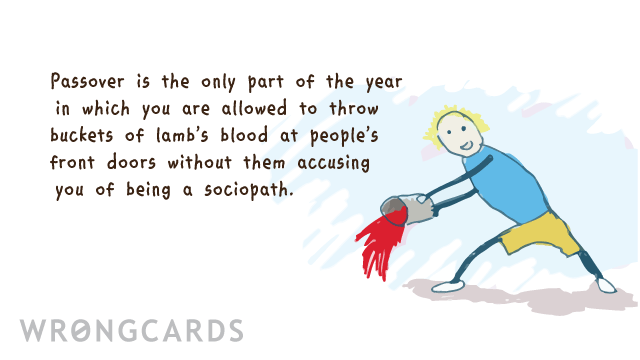 ---
Subscribe to our shenanigans
No spamming or soliciting from us. Seriously .