WTF cards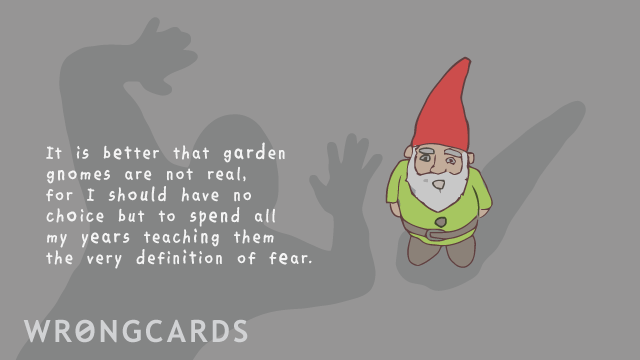 Increasingly I allow myself to be persuaded that garden gnomes are probably not real - because somehow it seems to matter to the people around me - but the fact is their existence still doesn't make a lot of sense. Why would somebody intentionally make garden gnomes? And why isn't the government doing anything to stop them? And when did we all decide not to ask these questions?!
share this
send card
WTF cards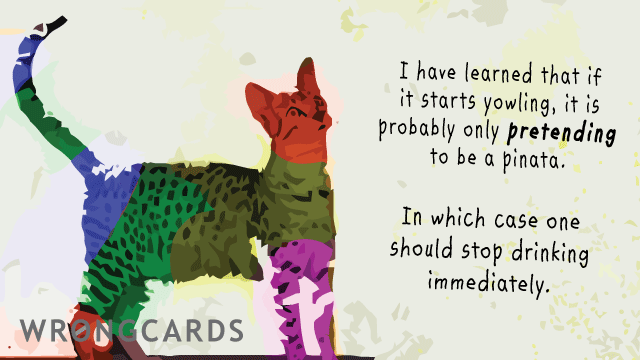 I've always wanted to have a psychiatrist who lasts more than one session. But after my hour is up they tend to be anxious to refer me to someone else. Or they disappear, forcing me to break into their house and read their private correspondence in order to track them down. One guy is in a sanatorium in Geneva. I'm wearing that dude's slippers.
share this
send card
WTF cards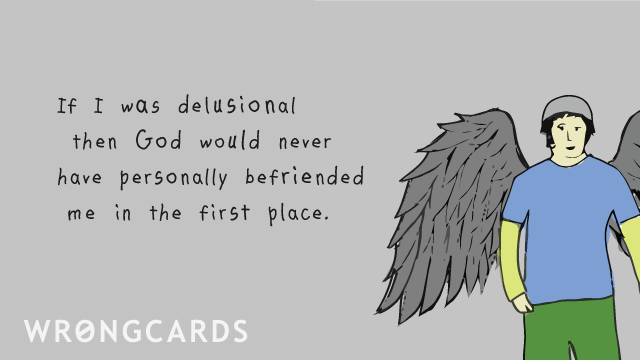 I'm not a contentious person because everyone always ends up agreeing with me - at least eventually. Here at Wrongcards I like to stick to safe topics like religion, which reminds me of why I called the site 'wrongcards' in the first place: because I'm right about stuff and people are wrong, though they'll get there eventually which is why I like everyone. Also God told me to call it that.
share this
send card
WTF cards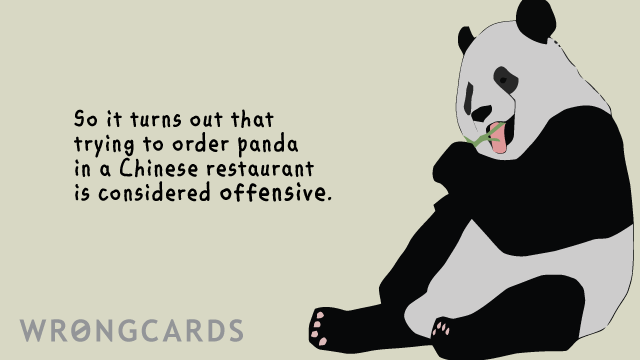 I want to go to India one day; I love the food and the people seem really nice, despite Hollywood making them out to be violent, tomahawk-wielding lunatics who'll attack anyone in a cowboy hat. But then, I'm a worldly, cosmopolitan sort of guy. And one time I ate Chinese food. Cooked by a retired warlord called General Tso. My life is amazing!
share this
send card
WTF cards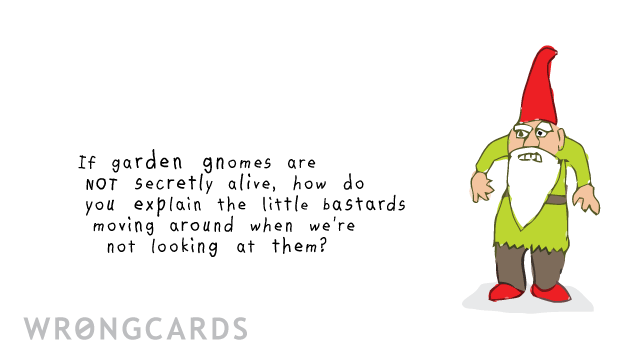 Even though I've played every Grand Theft Auto game to death, the Commonwealth of Massachusetts still refuses to issue me with a driver's license. And while I will concede that I don't know how to drive a car, why are they singling ME out?! Whatever. I'm over it. If you ever ride public transport in Boston and hear an Australian guy talking about garden gnomes, come over and say hi...
share this
send card
WTF cards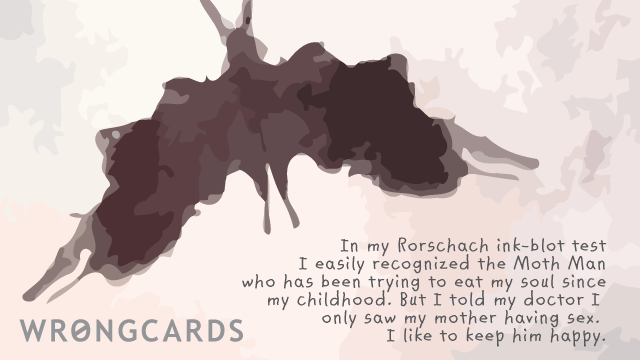 On Wednesdays I feature an older card and then spend the rest of the day trying to pass myself off as a credible researcher at Harvard Medical School. I carry a clipboard and say things like, "We're making progress. I think we have reasons to feel optimistic." Sooner or later they're going to let me play with the bodies.
share this
send card
Subscribe to our shenanigans
No spamming or soliciting from us. Seriously .