Page 2 of 4
Ecards in the Event of Zombies
Zombie cards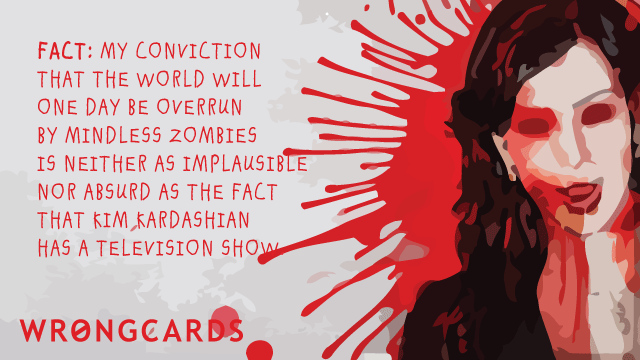 Are you worried about zombie attacks? I'm not, I'm worried about other things. I picked up a TV guide recently, just to see what reality shows were popular. But don't worry, I was feeling much better after a few days and I can even go outside again.
share this
send card
Zombie cards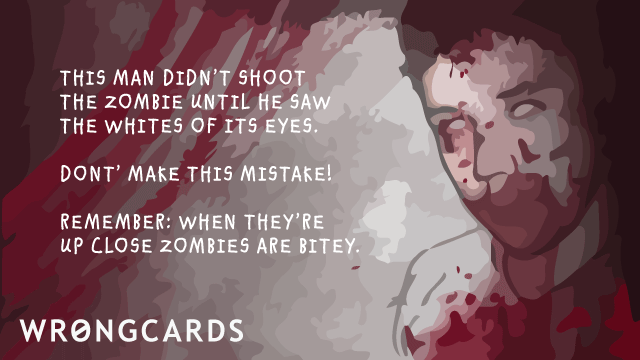 There isn't a man alive who hasn't given serious thought to how he'd secure himself and his family In The Event of Zombies. We already know the best escape-routes, choke-points and where to build the barricades. Hunter-gatherer milieu? Yes please - then we can be awesome again! Well anyway, I never said we were sane.
share this
send card
Zombie cards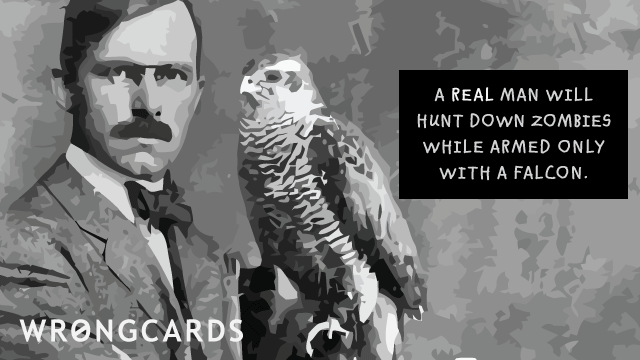 On Wednesdays I like to post an older card and then spend the rest of the day writing strongly worded letters to the editors of major newspapers defending common sense and family values. If the government is keeping files on us all, then I'd prefer that they think that I am a complete lunatic.
share this
send card
Subscribe to our shenanigans
No spamming or soliciting from us. Seriously .