Page 1 of 7
Flirting Ecards
Keeping the costs of flirtation down to a minimum is critical because flirting is your bread and butter, your ticket to fame and success. Fortunately, unlike love, our flirting cards are free (to send, anyway). We're not saying you should be using wrongcards to flirt with people; we're saying that if you don't you will probably end up dying alone and unloved. In a cold damp room. On a mildewed carpet beside a dead clown with a needle in its arm. And lots of spiders.
Flirting cards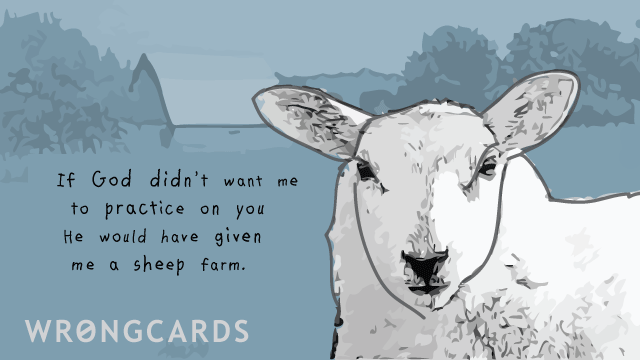 I know many of you hope one day to find a special someone with an excellent credit history and maybe go in on a thirty-year fixed-rate mortgage together. I too am a romantic. But romance isn't just about money - there's a biological aspect to it too. If you don't send today's card to a potential co-mortgage signatory then you'll never have any offspring to fight about in court. I'm here to help.
share this
send card
Flirting cards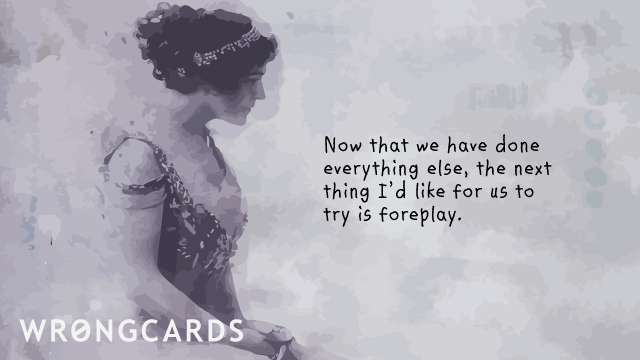 Let's say you're romantically involved with a balloon animal. Society doesn't understand - it never does - and you have to sneak out to this one Italian restaurant where the staff aren't all that judgmental. Now one night, over a candlelit dinner, she wafts across the table and touches the candle flame. Pop! She's dead! Do you tip the waiter for one meal or two?
share this
send card
Flirting cards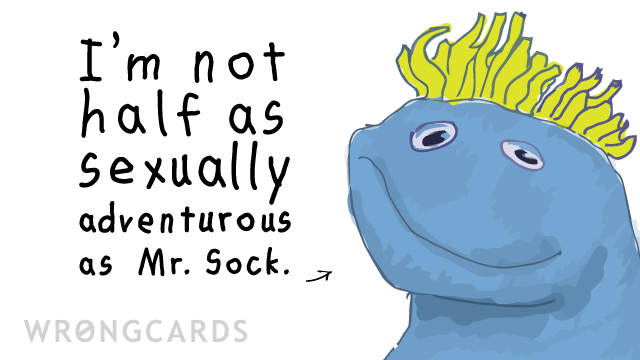 May 9th is National Lost Sock Memorial Day. I believe that every washing machine manufactured after 1963 was designed to eat precisely one sock per month, just to keep everybody in the consumer world a little off-balance. So where do all the socks go? They're sacrificed, with noble intent, for our collective unease. It's a religion I'm starting. And, of course, I'll be taking donations...
share this
send card
Flirting cards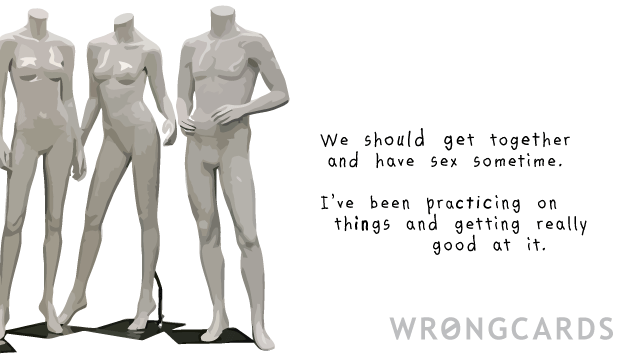 Today's card is a rehash Wednesday flirting card which means it's probably Not Safe For Work (whatever that means) though it CAN be useful if you'd like to flirt with someone today. It will also make you more popular - every time I send it to a woman she writes back and tells me how much she just wants to be my friend, which obviously is very sweet and quite complimentary.
share this
send card
Flirting cards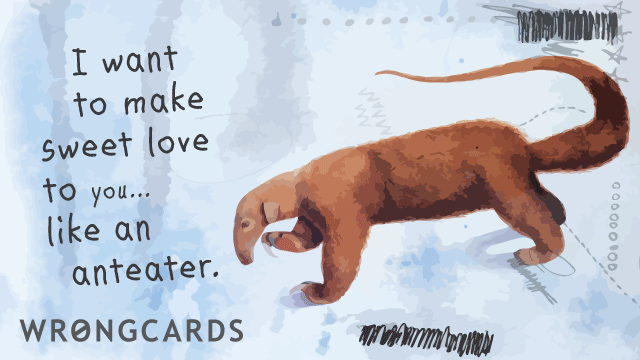 Anteaters were once thought to be related to aardvarks but they turned out to be related to sloths and armadillos. I have never seem an anteater but I've seen several wombats. Anteaters aren't related to wombats but I don't see any reason why they wouldn't get along. Today's re-hash Wednesday card is dedicated to any anteater reading this.
share this
send card
Flirting cards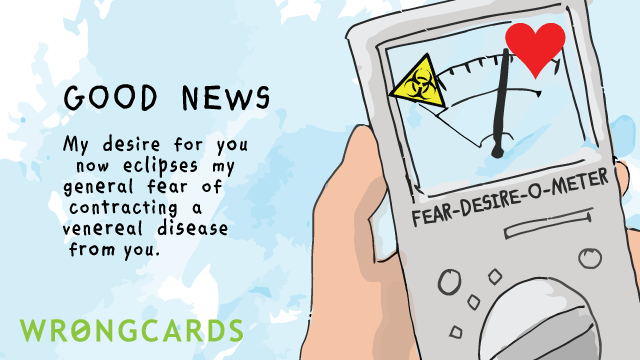 As an enlightened sort of bloke I often feel a heavy weight of responsibility to help my fellow man understand that Romance topic that women like to yap about. Fellas, try to share half the pizza with her, alright? And remember, romance doesn't cost much when there are free wrongcards to send, or even just fresh flower bouquets laying about unattended near new graves. Here to help.
share this
send card
Subscribe to our shenanigans
No spamming or soliciting from us. Seriously .