Page 2 of 7
Flirting Ecards
Flirting cards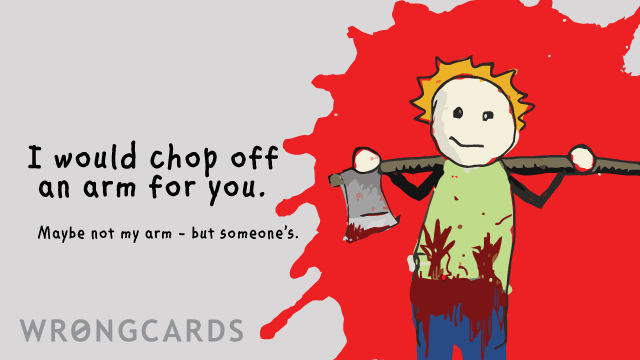 On re-hash Wednesday we nostalgically re-visit a card from days of yore. This was published on April 13, 2008, back when Wrongcards was a weekend project that I ran to stress-test the patience of Harvard's Department of Human Resources. BTW I told them that, there being only 20 million Australians, I was therefore a minority. 'You can't fire minorities', I said. Logic is my superpower.
share this
send card
Flirting cards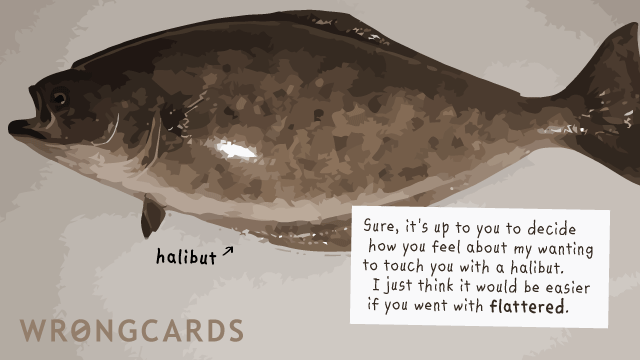 Like a few dozen other men I have a bit of a romantic streak. Sometimes I buy myself lilies or I light scented candles and take long baths. Or I put on some hip-hop and have a bit of a cry for no reason at all. I'll get annoyed at my lady and not tell her why and just wash up loudly. Or not talk to her because of something she did in one of my dreams. Othertimes - I just make a wrongcard.
share this
send card
Flirting cards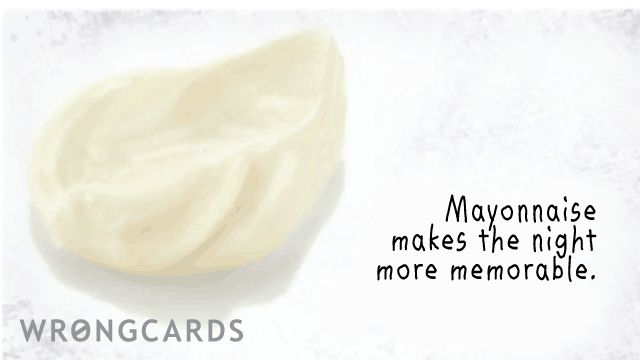 Today is re-hash Wednesday; I post an older card and then ever so slightly exaggerate my plans for the rest of the afternoon. By the way, I hope today's card doesn't discourage anyone. Frankly, I hope it inspires a certain spirit of scientific inquiry.
share this
send card
Flirting cards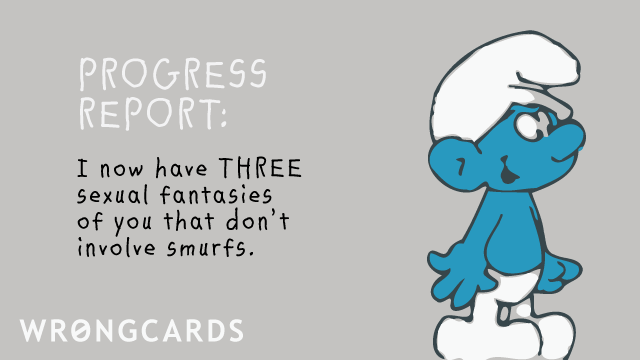 So, what did you do today? I drew a smurf. What?! Yeah - a smurf. Damn, man. Yeah I know - keep me in your prayers.
share this
send card
Flirting cards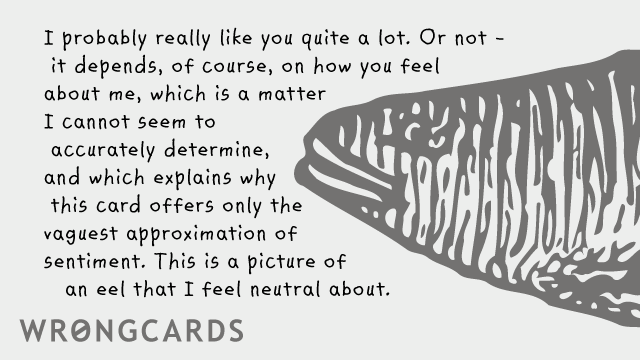 The thing about eels is that they really are impossible to feel neutral about. You might think you like them a lot, say, when you're eating them in a Japanese restaurant. But face to face with them in an ocean, you will have one just thought: that thing is so ugly it is practically anathema.
share this
send card
Subscribe to our shenanigans
No spamming or soliciting from us. Seriously .