Page 2 of 4
Romantic Ecards
Romance cards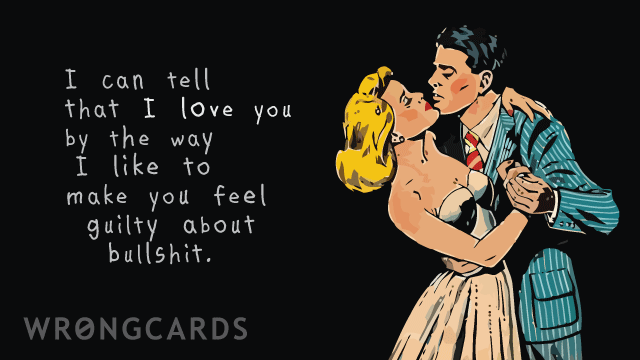 'Love makes us great! Example: if Lance Armstrong hadn't been so in love with fame and money he wouldn't have frauded his way to a 100+ million dollar fortune. See? That's not logic, that's romance! Like Lance I'm a wildly romantic person too, though it's tempered with a sensible streak of feminism so when on a date I let the chick buy my meal. I also haven't cried on Oprah yet but I'll get to that.'
share this
send card
Romance cards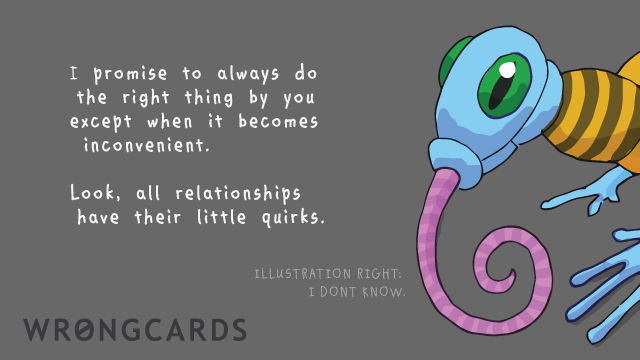 I'm a thoughtful person and also very fair and I'm always thinking about people and I'm especially focused on 'how people think'. There is no way to get other people to buy you socks for instance if you don't think about how they think. It's like fixing clocks really. Uh. The burring in my head is making it hard to explain anything today. Also the new medication makes everything yellow.
share this
send card
Romance cards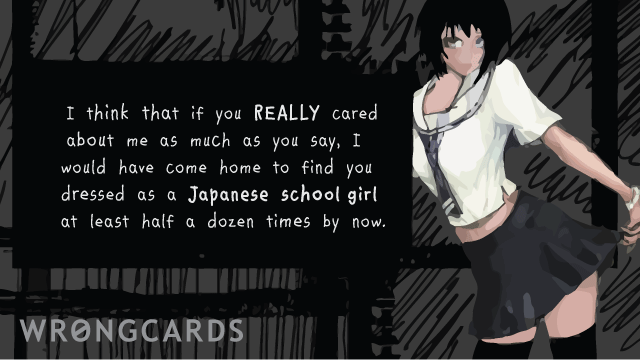 Look - I'm not saying I don't have issues but when I showed today's card to the guy who delivers my mail he embraced me, burst into tears and declared himself 'expressed'. I showed it to the guy in Starbucks and he grasped my hand firmly, called me brother and announced my lattes would be free forever or his life would be forfeit. It's not all that bad being a spiritual leader some days.
share this
send card
Romance cards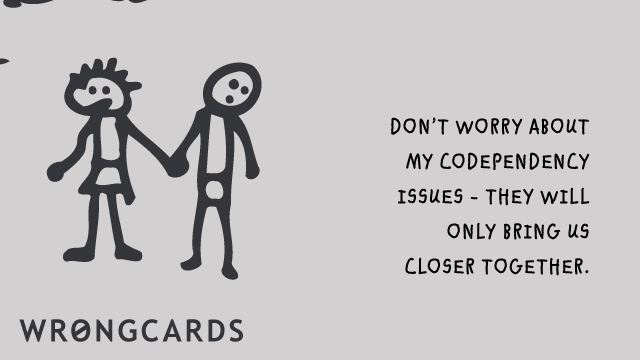 I've given it a lot of thought and decided that today's wrongcard is an awesome card to send to a stranger. Pick someone random, someone you barely know, and ask yourself: why SHOULDN'T that person have a really weird Friday? No need to thank me - this is what I do for a living.
share this
send card
Romance cards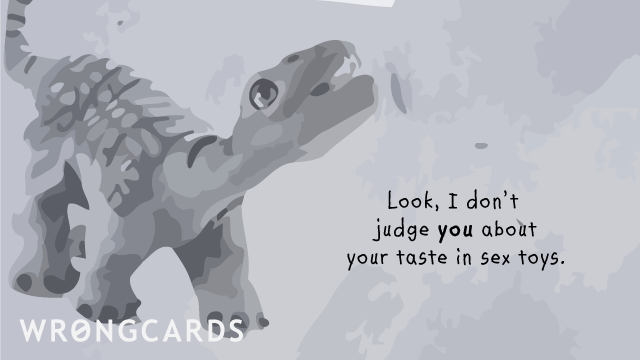 I suspect that today's wrongcard may be a little Not Safe For Work though I'm not sure or good at judging that sort of thing. It's a WTF card, though, which means it is probably more impractical than usual. It's a pity that 'cards that are wrong for every occasion' is such an impractical idea. Next time I start a company I'll do a business plan.
share this
send card
Romance cards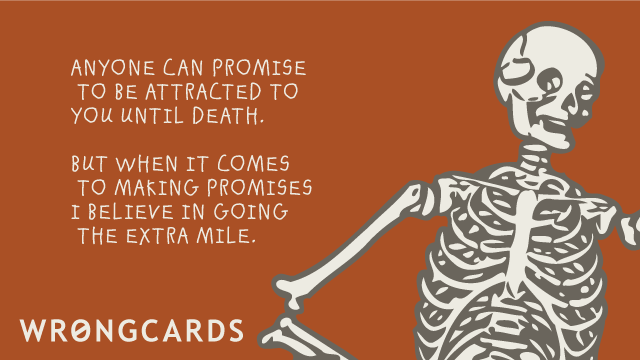 Anyone who read Wuthering Heights knows that Heathcliff rifled about with Cathy's corpse exactly twice. Linton was immune to such passion, of course, and this is why women always prefer Heathcliff, or any wild-eyed savage who'd cuddle a lady's corpse just for the sake of nostalgia. It's called being romantic, fellers. Pay attention to Wrongcards and I'll teach you all about it.
share this
send card
Subcategories of 'Romantic Ecards'
When it comes to St Valentines Day the most practical approach is to send a card to many, many potential lovers because it is always good to hedge your bets. I believe that God hedged His bets when He created mammals just in case things didn't work out well with the dinosaurs. And they didn't work out, did they, so it goes to prove that there is some Divine Wisdom is these words.
So I think St Valentine was arguing that you should flirt often and every day and send many valentines to random people. It is written up in the Bible somewhere and I'd go find it but I'm a little lazy when it comes to research.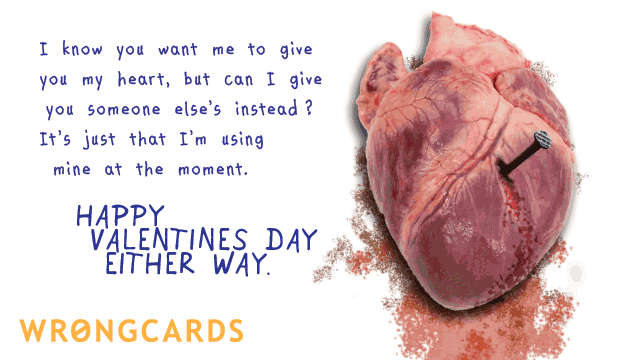 ---
Keeping the costs of flirtation down to a minimum is critical because flirting is your bread and butter, your ticket to fame and success. Fortunately, unlike love, our flirting cards are free (to send, anyway). We're not saying you should be using wrongcards to flirt with people; we're saying that if you don't you will probably end up dying alone and unloved. In a cold damp room. On a mildewed carpet beside a dead clown with a needle in its arm. And lots of spiders.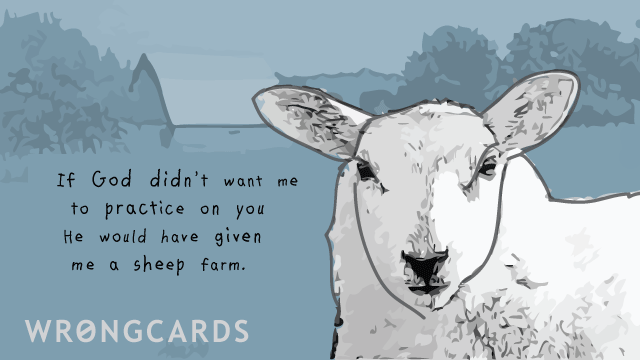 ---
Knowing that you have to send a timely anniversary card to a loved-one or spouse is a necessary life skill. And we're not just talking about wedding anniversaries here. If you ever want to procreate or merely have a life uninterrupted by dismemberment you will have to learn to do better than merely remembering when to say Happy Anniversary. You have to get her a card and ideally some presents. Under no circumstances should you send your mate a Wrongcard. There. You've been warned.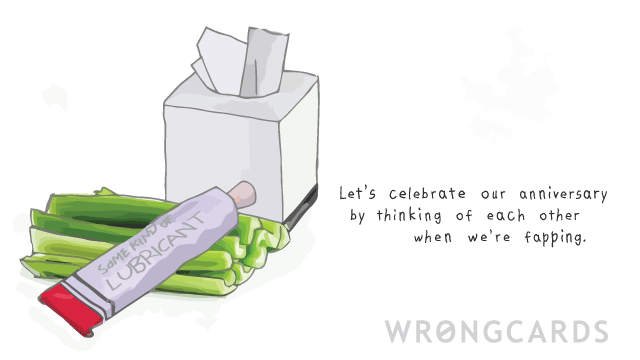 ---
Subscribe to our shenanigans
No spamming or soliciting from us. Seriously .