Page 3 of 4
Romantic Ecards
Subcategories of 'Romantic Ecards'
When it comes to St Valentines Day the most practical approach is to send a card to many, many potential lovers because it is always good to hedge your bets. I believe that God hedged His bets when He created mammals just in case things didn't work out well with the dinosaurs. And they didn't work out, did they, so it goes to prove that there is some Divine Wisdom is these words.
So I think St Valentine was arguing that you should flirt often and every day and send many valentines to random people. It is written up in the Bible somewhere and I'd go find it but I'm a little lazy when it comes to research.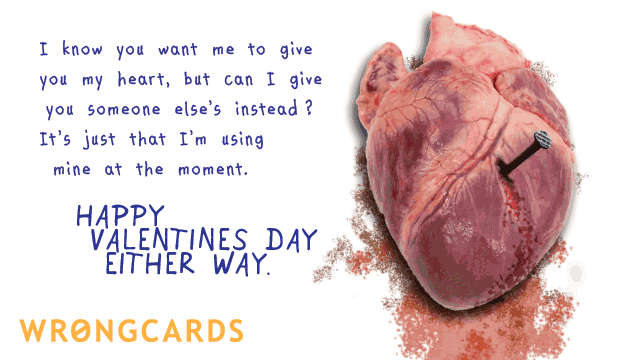 ---
Keeping the costs of flirtation down to a minimum is critical because flirting is your bread and butter, your ticket to fame and success. Fortunately, unlike love, our flirting cards are free (to send, anyway). We're not saying you should be using wrongcards to flirt with people; we're saying that if you don't you will probably end up dying alone and unloved. In a cold damp room. On a mildewed carpet beside a dead clown with a needle in its arm. And lots of spiders.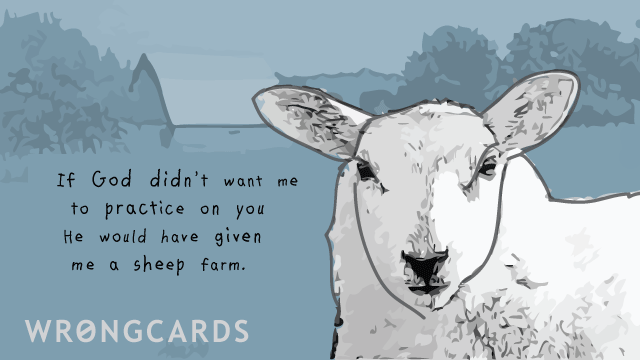 ---
Knowing that you have to send a timely anniversary card to a loved-one or spouse is a necessary life skill. And we're not just talking about wedding anniversaries here. If you ever want to procreate or merely have a life uninterrupted by dismemberment you will have to learn to do better than merely remembering when to say Happy Anniversary. You have to get her a card and ideally some presents. Under no circumstances should you send your mate a Wrongcard. There. You've been warned.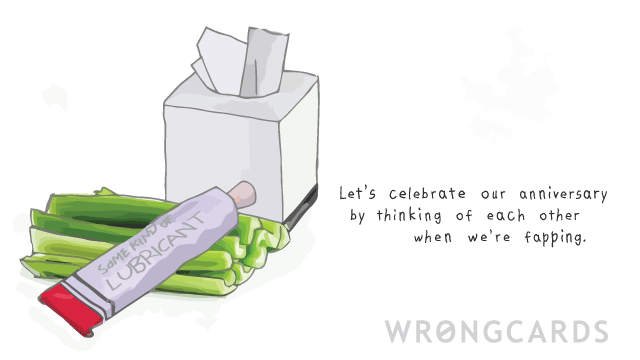 ---
Subscribe to our shenanigans
No spamming or soliciting from us. Seriously .