Celebrity-Themed Ecards
These cards are subcategory of our topical cards selection and basically they're only about celebrities and famous people.
Celebrity cards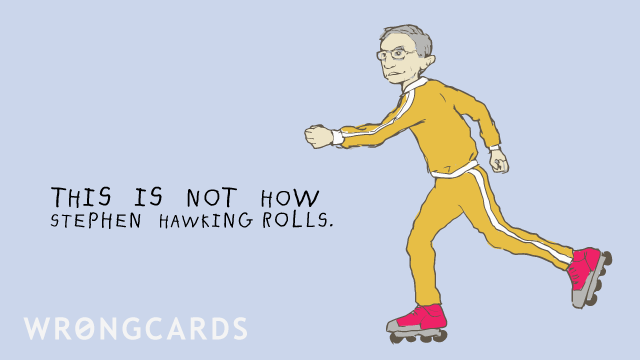 I forgot I'd created a 'celebrity' category so I thought I'd do a card for it. This one is about Stephen Hawking. I like him allot but disagree with him about black holes; though I suppose my 'bird droppings on the lenses of telescopes' idea is still only a theorem too. As you know, the jury is still out on science but I am making scientific friends just in case they turn out to be right.
share this
send card
Celebrity cards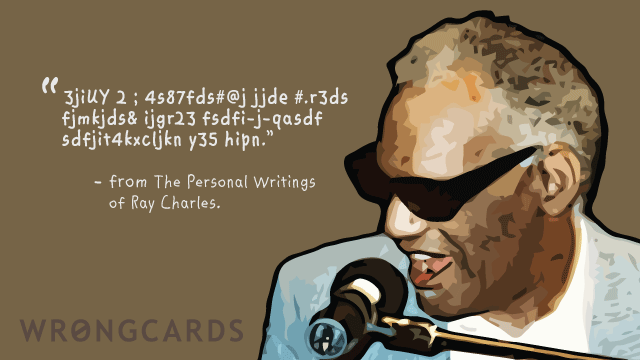 I'm one of the unlucky few who didn't receive any religious instruction as a kid, so I can't speak with any conviction about who goes to hell and who doesn't. So I just assume that hell is filled with people pointing at each other and saying they are going to hell. If I've learned anything from refusing to believe anything people say it is probably this: that heaven is for the heterodox.
share this
send card
Celebrity cards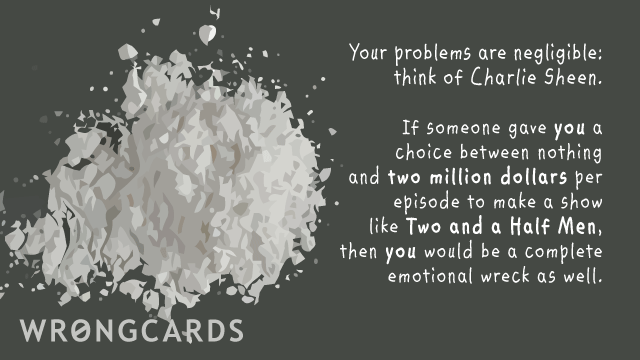 The media is blitzing us with reports of uprisings in Libya, Tunisia and Egypt, but have so far ignored the tribulations of actor Charlie Sheen. He's out of work and in six months will run out of cocaine. He doesn't need our pity, he needs drugs and hookers, so take on some extra shifts and donate generously. Thank you.
share this
send card
Subscribe to our shenanigans
No spamming or soliciting from us. Seriously .