Obsessive Compulsive Disorder
Ecards for people with obsessive compulsive disorder - a switch flipped on in my head - fourteen times, off and on, just to be sure - and there it was: why hadn't we created these yet? Of course, at first I wasn't sure this was a good idea. Why risk offending a group of people who are really well organized? Still, at least the letters of complaint would be neatly written. On the other hand I'd have to open five identical envelopes per complaint. Finally it struck me. People with OCD aren't gonna mess with me. They'll might come over and tidy up around me a bit, but they'd never mess with me.
Note: there are three spelling errors in the above paragraph: can you find them all?
OCD cards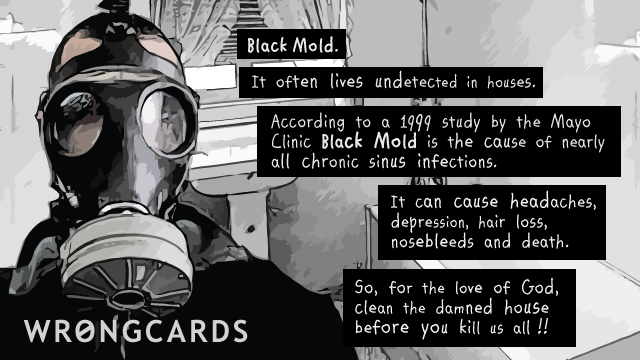 I'm not the tidiest person but that doesn't mean my friends shouldn't be. Sometimes I'll go over to a mate's place and think: how nice that you feel comfortable enough not to clean up before I arrive. So I tell them what Black Mold is. Ten minutes later they'll be disinfecting the linoleum under the fridge while I watch on, eating all the biscuits. You see, I have always liked biscuits.
share this
send card
OCD cards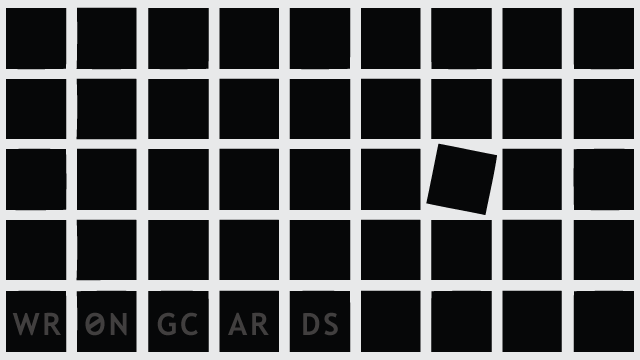 Obsessive compulsive disorder is a silent killer - mostly of bacteria and household germs. Not that I would make light of a disorder that my ideal house-cleaner would have, but it is OCD Awareness Week, you know. I think. Maybe it's in January. Look, they won't mind. I created a new category of cards for OCD week anyway. Just in case it's, like, now.
share this
send card
OCD cards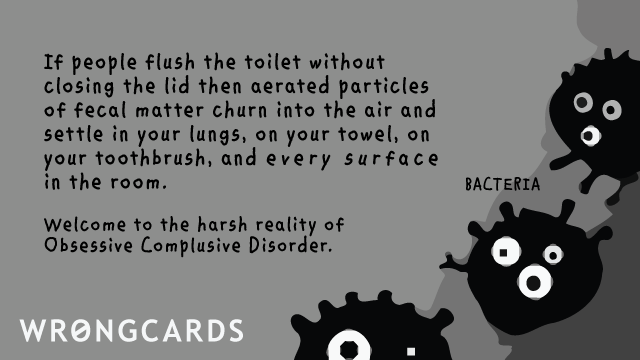 'Every Wednesday I post an older card, then I watch TV so corporations can tell me which foods to eat through the next year, and where to buy their diabetes meds the year after that, and which politician they think is most cooperative. Also: did you know how much bacteria is in your bathroom? If you're not worried then the germs have already won.'
share this
send card
Subscribe to our shenanigans
No spamming or soliciting from us. Seriously .