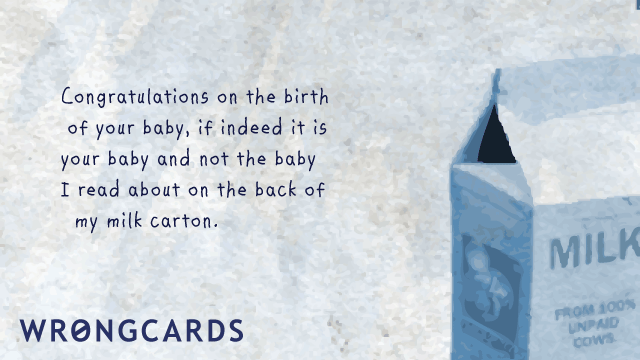 ABOUT THIS CARD
You can send today's card to new parents. Or rather - you shouldn't. New parents can be awfully prickly and humorless - after all, they've just crushed their dreams. But then again, maybe you should. I think the decision really boils down to whether or not you like their cooking. Once again, I'm here to help.
subscribe to my newsletter
Sign up here to get the latest updates and
receive one of my novels for free.
Random Cards