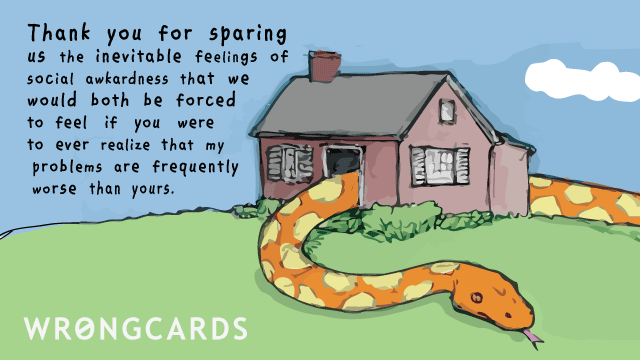 ABOUT THIS CARD
Due to a speech impediment I developed as a child, for many years I was unable to say the words 'thank you' without gnawing on someone's leg. However, after I got over my subconscious fear of invisible silent Qs in words, I found I was finally able to express gratitude verbally. I'd be thanking people all the the time if it wasn't such a sign of weakness.
subscribe to my newsletter
Sign up here to get the latest updates and
receive one of my novels for free.
Random Cards