Page 2 of 2
The Best Easter Ecards in the World
Easter cards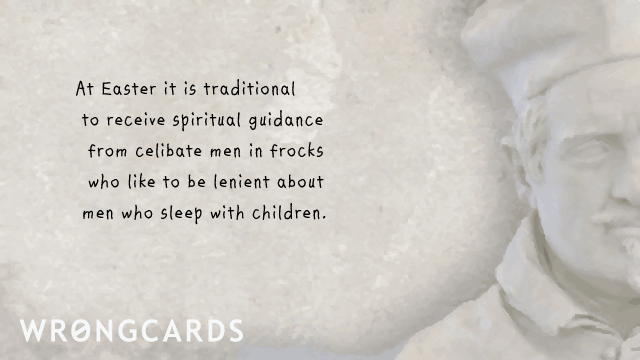 I hope it's not too soon to post this. I like Easter because it is all a relatively safe topic and I generally run much less risk of accidentally saying something controversial. Happy Thursday everyone!
share this
send card
Easter cards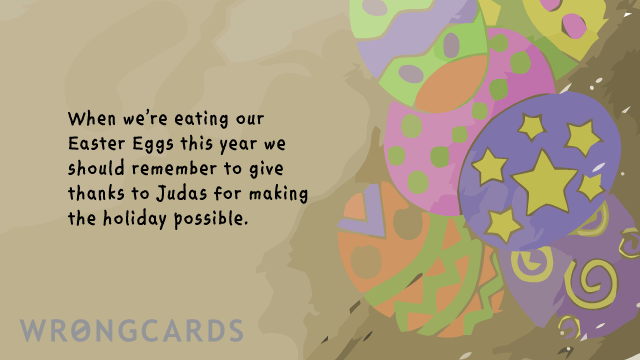 This week's Re-hash Wednesday card is, predictably, an Easter card. And for the record: You Probably Shouldn't Send It to Anyone. You see what I did there? I urged you to live responsibly. Good. My work here is done.
share this
send card
Subscribe to our shenanigans
No spamming or soliciting from us. Seriously .