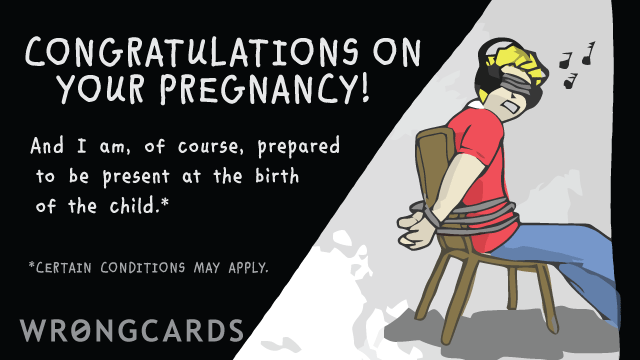 ABOUT THIS CARD
I got invited to attend a childbirth once. Then I said a couple of things that got me swiftly uninvited. Of course - they were a bit weird but it occurs to me that many would go along just to be nice. I'm looking at you, Twenty-First Century Husbands. When Baby Miracle arrives you're supposed to be in a bar across the street. Smoking. And swigging brandy. Where did we go so wrong?
subscribe to my newsletter
Sign up here to get the latest updates and
receive one of my novels for free.
Random Cards