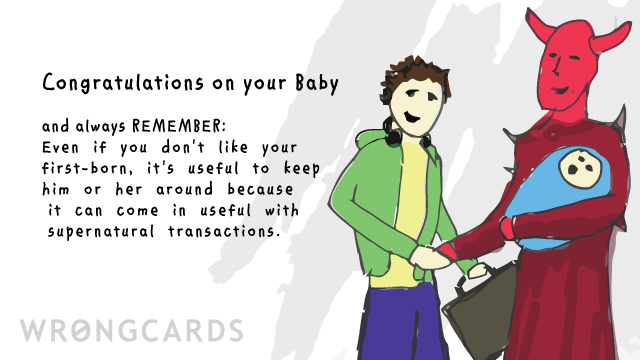 ABOUT THIS CARD
Congratulating people whenever they contribute to the human over-population problem is an important, profitable niche in the greeting card market. I may suck at inventing business concepts (cards that you shouldn't send to anyone?) but I'm going all out to meet my professional obligations today.
subscribe to my newsletter
Sign up here to get the latest updates and
receive one of my novels for free.
Related Cards