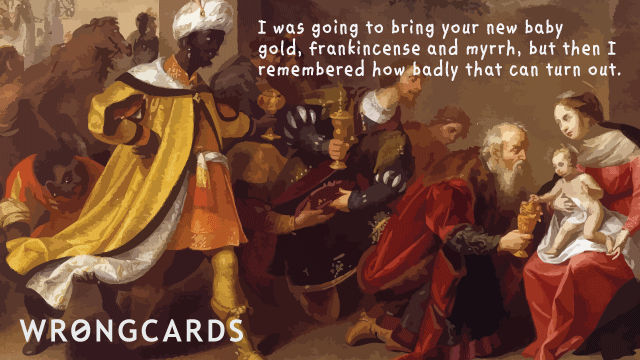 ABOUT THIS CARD
Things might be getting Christmassy but people still seem to be having babies regardless. I don't have a problem with it because you can buy the child one present per year and say: 'this is for your birthday AND Christmas'. This also means more money to spend each year on expensive, imported gourmet puddings.
subscribe to my newsletter
Sign up here to get the latest updates and
receive one of my novels for free.
Random Cards