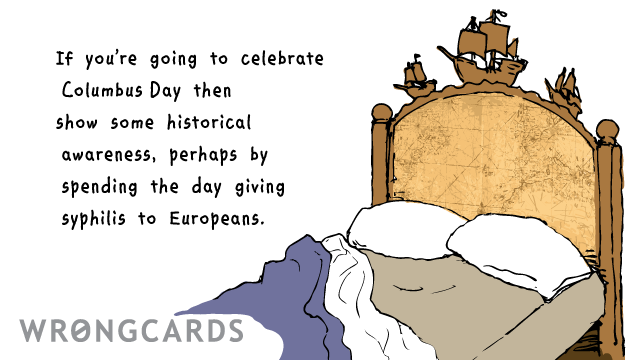 ABOUT THIS CARD
Alright, squad, I'm back. I've been off writing a book. It's finished now - what did I miss? I haven't been watching the news or anything - how is Bernie Sanders doing against Jeb Bush? Me? I'm feeling great. I grew a beard for a while and lived in my back yard, burned furniture to keep warm. Writing that book sure was a process. But we'll talk later. For now: Happy Columbus Day.
subscribe to my newsletter
Sign up here to get the latest updates and
receive one of my novels for free.
Related Cards