previous
next card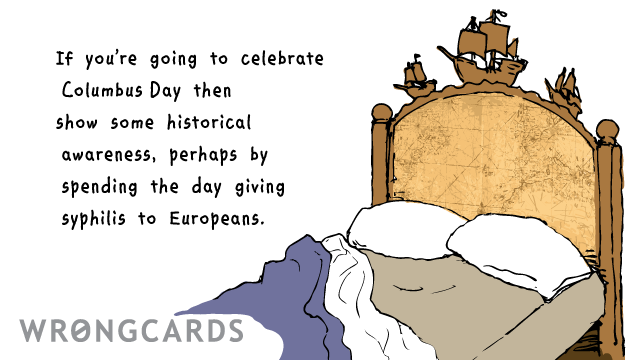 share this
send card
about this wrongcard
Alright, squad, I'm back. I've been off writing a book. It's finished now - what did I miss? I haven't been watching the news or anything - how is Bernie Sanders doing against Jeb Bush? Me? I'm feeling great. I grew a beard for a while and lived in my back yard, burned furniture to keep warm. Writing that book sure was a process. But we'll talk later. For now: Happy Columbus Day.
Read my latest book
"Shea is beginning to think that stealing the world's most famous skull wasn't the best way to launch his career in cat burglary..."
read more
I had just learned I was about to become a father. The timing was somewhat less than ideal. You see ...
read more
Subscribe to our shenanigans
No spamming or soliciting from us. Seriously .
Related Cards
Flirting cards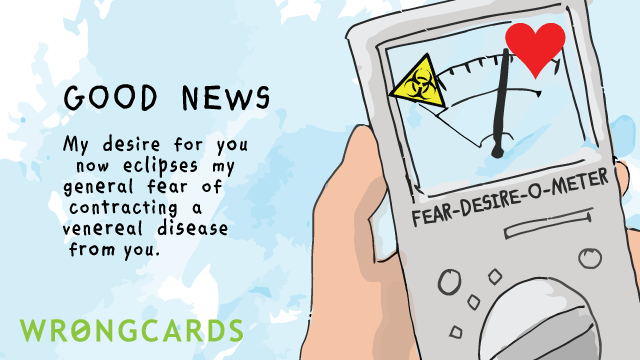 As an enlightened sort of bloke I often feel a heavy weight of responsibility to help my fellow man understand that Romance topic that women like to yap about. Fellas, try to share half the pizza with her, alright? And remember, romance doesn't cost much when there are free wrongcards to send, or even just fresh flower bouquets laying about unattended near new graves. Here to help.
share this
send card
Christmas cards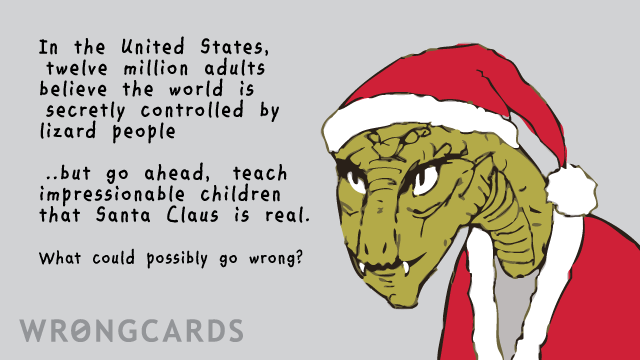 Christmas is nigh. Little orphans are peddling old shoes. Mums are smoking broken pencils and Dads are drinking turpentine and waving tire irons at invisible winged-snakes again. I know, I know - even I get maudlin and sentimental around this time of year. To be honest, I don't really understand today's card. But then, I don't really understand most of the things I say...
share this
send card
July4 cards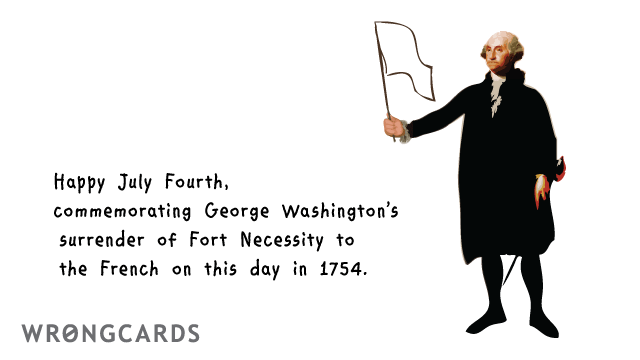 I don't know a lot about Independence Day but I saw the movie and liked it. The only problem was that it gives the impression that July 4 started after aliens tried to take over the US back in the mid-nineties but, when you do the research, the Americans fought the aliens AND the French way back in 1750. Which makes you wonder why the aliens went away and waited for us to develop fighter jets before attacking again. Idiots.
share this
send card