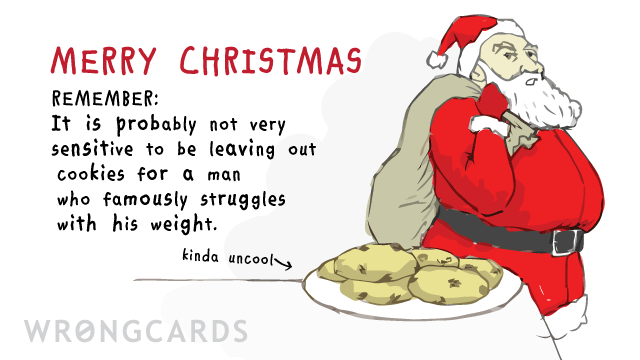 ABOUT THIS CARD
| I watch Fox News so I know all about the plot against Christmas. That's right: conspirators are subverting people's belief in Santa. As a small business owner, and a believer in Santa Claus (I even saw him in a shopping mall once), I make this pledge: For every 1000 boxes of Wrongcards you buy I will send you a Fox News coffee mug (possibly chipped). Christmas saved, kids.
subscribe to my newsletter
Sign up here to get the latest updates and
receive one of my novels for free.
Related Cards