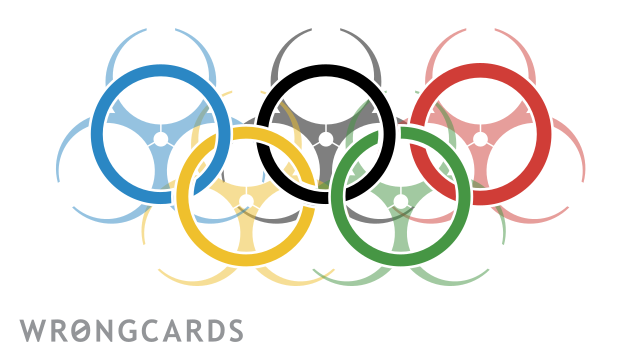 ABOUT THIS CARD
I would just like to congratulate Wrongcards for becoming the unofficial official (or official unofficial) ecard creators for this year's Olympics. Winning the contract was tricky - I had to drink half a gallon of green water that they shipped to me - but it wasn't so bad. Who needs to be able to see the color yellow, anyway? Have guys ever seen that awesome Vin Diesel movie where he used street racing knowledge to steal a bank safe? That movie was set in Brazil. If I watch it again, would that make me over-prepared to make these cards? I mean, by American NBC commentator standards?
subscribe to my newsletter
Sign up here to get the latest updates and
receive one of my novels for free.
Related Cards