previous
next card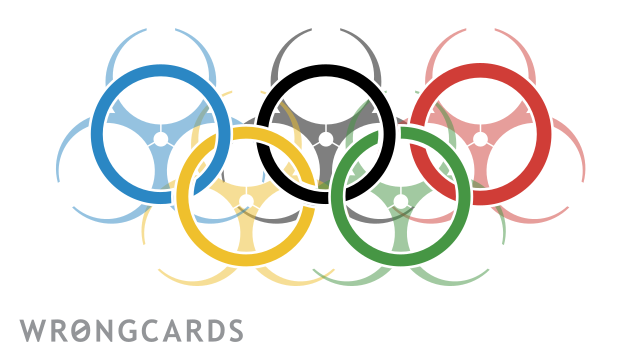 share this
send card
about this wrongcard
I would just like to congratulate Wrongcards for becoming the unofficial official (or official unofficial) ecard creators for this year's Olympics. Winning the contract was tricky - I had to drink half a gallon of green water that they shipped to me - but it wasn't so bad. Who needs to be able to see the color yellow, anyway? Have guys ever seen that awesome Vin Diesel movie where he used street racing knowledge to steal a bank safe? That movie was set in Brazil. If I watch it again, would that make me over-prepared to make these cards? I mean, by American NBC commentator standards?
Read my latest book
"Shea is beginning to think that stealing the world's most famous skull wasn't the best way to launch his career in cat burglary..."
read more
I had just learned I was about to become a father. The timing was somewhat less than ideal. You see ...
read more
Subscribe to our shenanigans
No spamming or soliciting from us. Seriously .
Related Cards
Christmas cards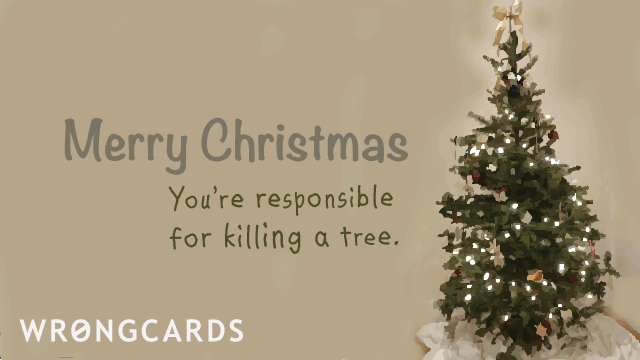 It's nice to have been missed, everyone; thanks. Where have I been? I've been working in secret on a cryptographic system based on ancient Sumerian cuneiform. In the process of this I did NOT accidentally unlock a dimensional gate between our world and that of Ereshkigal, goddess of the underworld. That was totally somebody else.
share this
send card
Olympics cards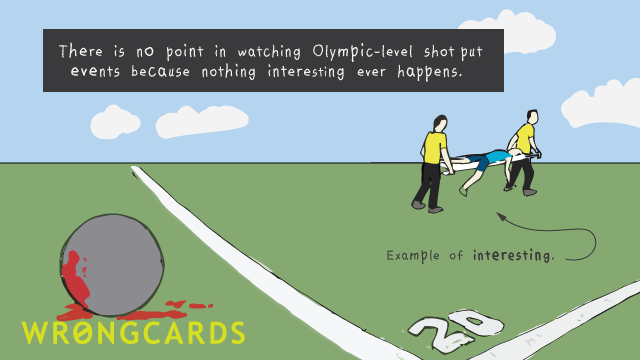 I used to be quite the athlete back in high school though I had a far less restrained conception of 'competitive' than other students. I probably would have gone pro if the lawyers hadn't shown up talking legalese and waving restraining orders around. Forced into retirement early I guess. Doctors said that sport wasn't for me. Minor ankle injury and a penchant for lighting fires. Whatever.
share this
send card
Olympics cards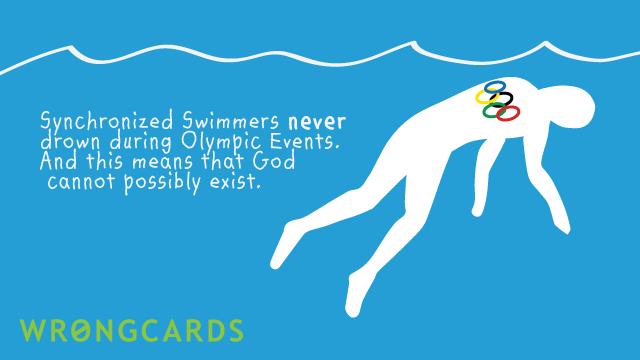 There was a time when our troubled relationship with the International Olympic Committee still had a chance. In retrospect I think the turning point came when we showed them this card. 'Cause about ten seconds later one them threw a mango at me. Seriously, who does that? Some of those IOC guys can be really immature when confronted with Art.
share this
send card
Olympics cards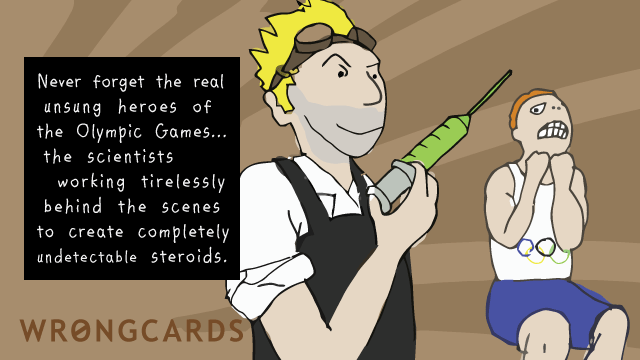 So here's a tip: if you should ever find yourself at a dinner table with some senior IOC officials, don't mention the sentiments of today's wrongcard. They'll blither at you in fluent Belgian or Swiss (or whatever that jibber-jabber was), storm out and leave you with the check. Trust me: it's a good thing I can climb through bathroom windows.
share this
send card