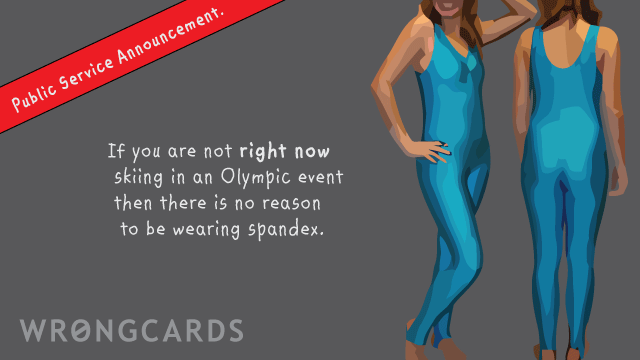 ABOUT THIS CARD
Yesterday I went to a cafe in Watertown, MA, and there was a guy there wearing spandex who was staring at me suspiciously. I was worried until I realized that other people could see him too. So today's card is obviously a Public Service Announcement. You know ... if I wasn't saving the world I'd probably go mad.
subscribe to my newsletter
Sign up here to get the latest updates and
receive one of my novels for free.
Random Cards