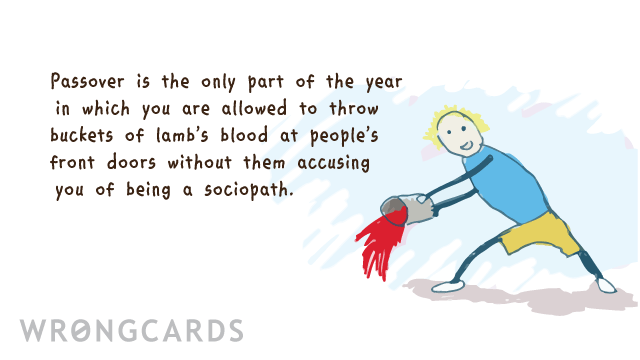 ABOUT THIS CARD
Now, I may not know anything about the world's religions but I don't like to think that it should prevent me from forming deeply held convictions on the topic. My Nanna taught me from the earliest age that only a few of us will be saved from the earth by lizard-people in flying saucers, so your guess is as good as mine. So Happy Passover (and Happy Dragon-Egg Festival, Nanna)!
subscribe to my newsletter
Sign up here to get the latest updates and
receive one of my novels for free.
Related Cards