previous
next card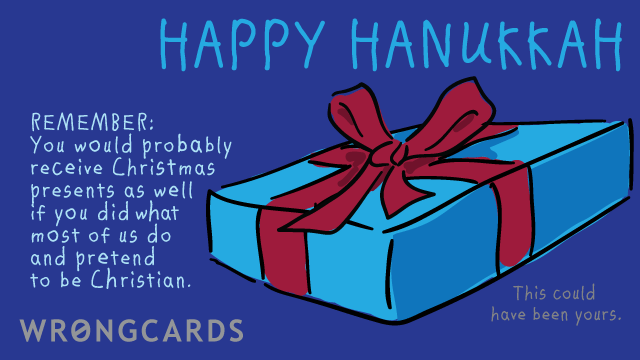 share this
send card
about this wrongcard
When I was growing up the most I knew about Jewish people was that they didnt believe in Christmas and liked to wear very small hats. Still, every year I give at least one Jewish friend a Christmas present. Its not required, of course, but cultural sensitivity is all about making others speechless with gratitude.
Read my latest book
"Shea is beginning to think that stealing the world's most famous skull wasn't the best way to launch his career in cat burglary..."
read more
I had just learned I was about to become a father. The timing was somewhat less than ideal. You see ...
read more
Subscribe to our shenanigans
No spamming or soliciting from us. Seriously .
Related Cards
Jewish cards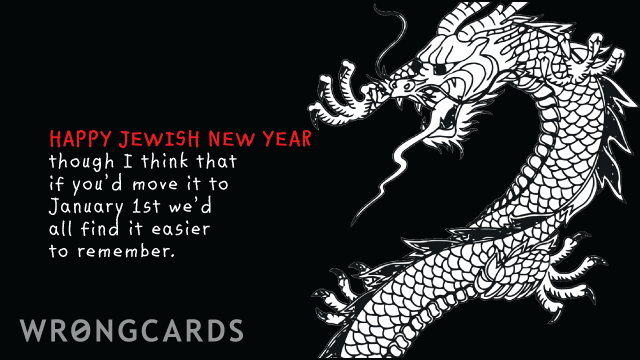 So I spent this week camping in the White Mountains in New Hampshire and mostly feeling terrified of bears. The Jewish New Year came and went and I was oblivious to the whole thing this time. Another thing I'm afraid of is firecrackers and people dancing about in dragon costumes. Thank God I'm agnostic.
share this
send card
Topical cards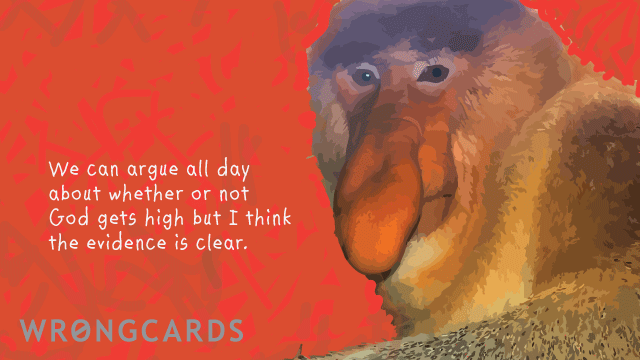 I never like to hear people arguing about religion because that means they're not sitting there listening attentively to me. Everyone has a different approach to religious debate. Mine is to scream: That Is Anathema! until everyone leaves. I guess it's important to win.
share this
send card
Topical cards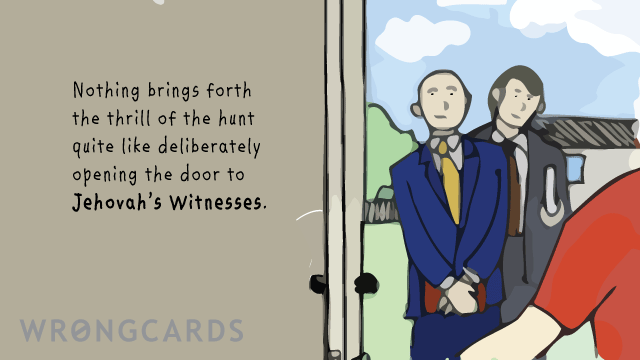 For those among us who are religiously tolerant enough to get away with laughing at the religiously intolerant, here is today's wrongcard. For everyone else, well, I look forward to your letters.
share this
send card
Mothers Day cards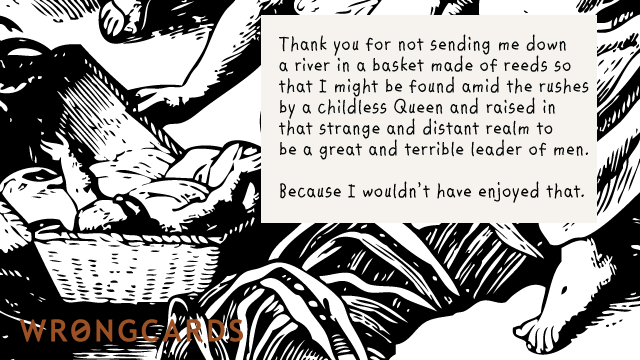 I'm not allowed to celebrate Mother's Day with Mother, so each year I make a life-sized doll, you see, and I sit with her at the table and we make tea and I bring her favorite cigarettes and liquorice. When it is over I take her outside and set her on fire. Without traditions we would all be lost.
share this
send card