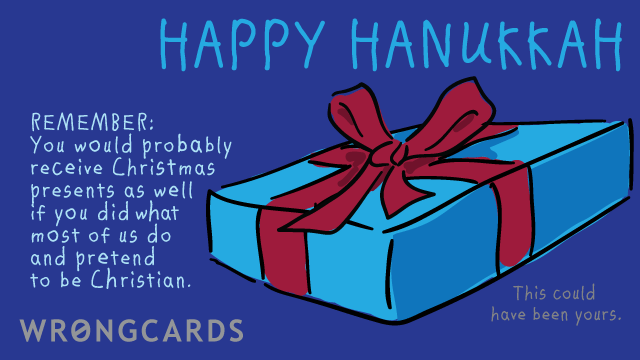 ABOUT THIS CARD
When I was growing up the most I knew about Jewish people was that they didnt believe in Christmas and liked to wear very small hats. Still, every year I give at least one Jewish friend a Christmas present. Its not required, of course, but cultural sensitivity is all about making others speechless with gratitude.
subscribe to my newsletter
Sign up here to get the latest updates and
receive one of my novels for free.
Related Cards