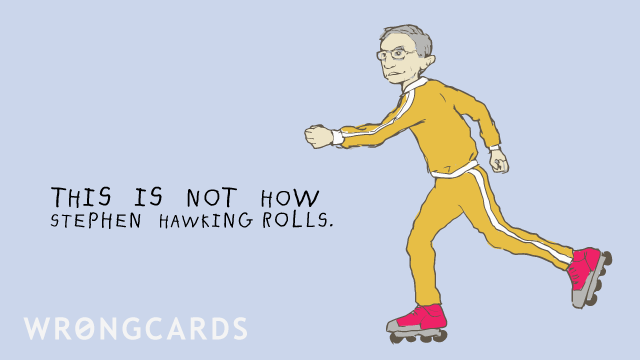 ABOUT THIS CARD
I forgot I'd created a 'celebrity' category so I thought I'd do a card for it. This one is about Stephen Hawking. I like him allot but disagree with him about black holes; though I suppose my 'bird droppings on the lenses of telescopes' idea is still only a theorem too. As you know, the jury is still out on science but I am making scientific friends just in case they turn out to be right.
subscribe to my newsletter
Sign up here to get the latest updates and
receive one of my novels for free.
Related Cards