previous
next card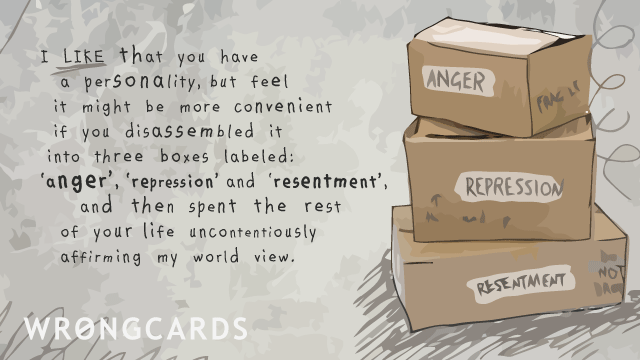 share this
send card
about this wrongcard
I was raised by my Nanna, a sort of road-side shaman who drank a lot alcohol-based solvents and read the entrails of demon clowns to divine the future. She believed strongly in the institution of family, which is why she kidnapped me as a baby in the first place. Otherwise I'd have been eaten by the alien lizards. Today's card is for those of you in less fortunate family situations.
Read my latest book
"Shea is beginning to think that stealing the world's most famous skull wasn't the best way to launch his career in cat burglary..."
read more
I also considered throwing a chair through a window, but I didn't because it was my chair, and also my window. One should be particular when it comes to picking out targets for petty acts of vandalism.
read more
Subscribe to our shenanigans
No spamming or soliciting from us. Seriously .
Related Cards
Mothers Day cards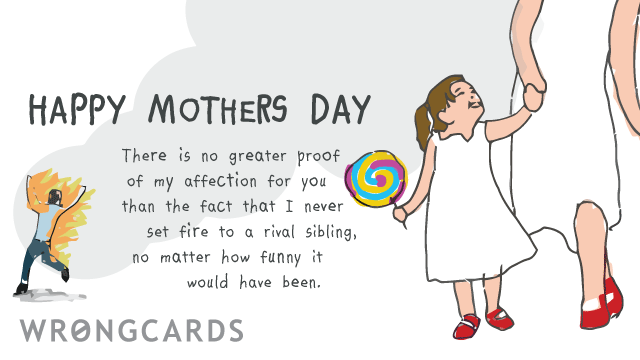 I'm ignoring our re-hash Wednesday tradition and posting a new card today because, well, I have the power to do so and because I am the boss. Being a boss is like being a king except instead of bringing you courtesans they bring you tea. Today's card is about Mother's Day. I'm sorry I mentioned courtesans before. Sometimes I say things that are a little bit inappropriate. It's a bit of a secret.
share this
send card
Family cards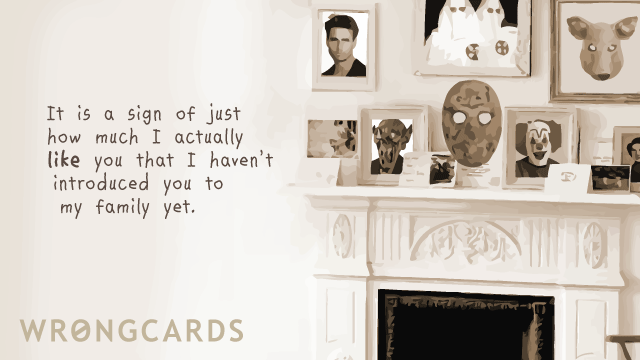 I was raised in a trailer by my grandma, a wonderful, wise old bird who sold cat pelts to tourists to fund her collection of human teeth. When she wasn't passed out drunk on kerosene, she was doing everything humanly possible to provide me with a normal childhood, including carefully negotiated contracts with witch doctors. This card is for those who weren't as lucky as me.
share this
send card
Mothers Day cards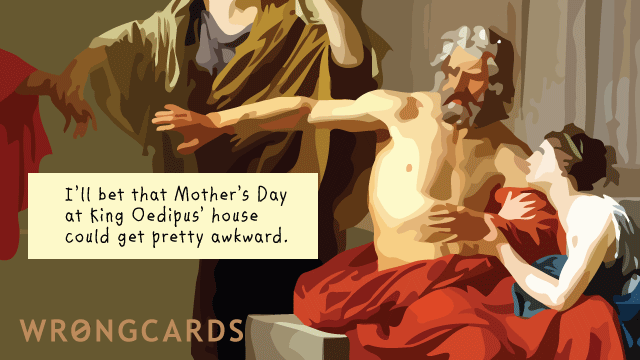 With Mother's Day looming I thought it best that we all take a moment to appreciate the fact that Fate did not turn our life arcs into some kind of sick cosmic joke. Of course, I hope I'm not being presumptuous here.
share this
send card