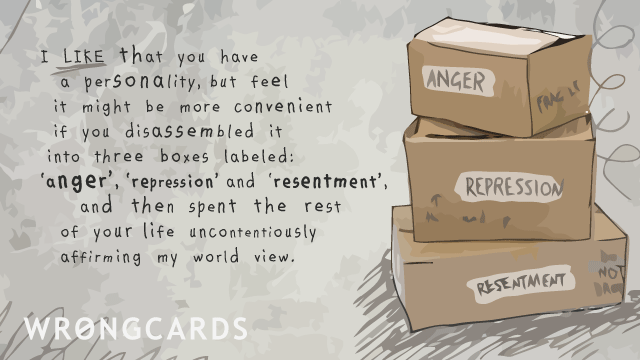 ABOUT THIS CARD
I was raised by my Nanna, a sort of road-side shaman who drank a lot alcohol-based solvents and read the entrails of demon clowns to divine the future. She believed strongly in the institution of family, which is why she kidnapped me as a baby in the first place. Otherwise I'd have been eaten by the alien lizards. Today's card is for those of you in less fortunate family situations.
subscribe to my newsletter
Sign up here to get the latest updates and
receive one of my novels for free.
Related Cards