previous
next card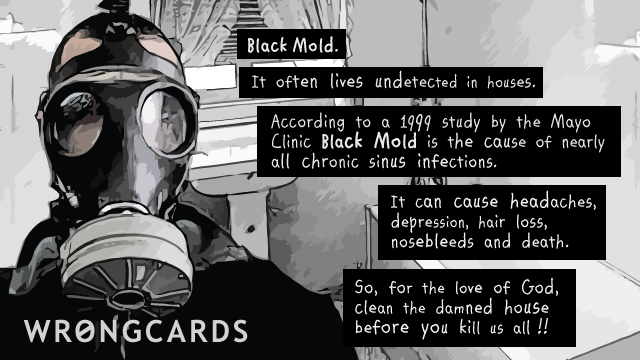 share this
send card
about this wrongcard
I'm not the tidiest person but that doesn't mean my friends shouldn't be. Sometimes I'll go over to a mate's place and think: how nice that you feel comfortable enough not to clean up before I arrive. So I tell them what Black Mold is. Ten minutes later they'll be disinfecting the linoleum under the fridge while I watch on, eating all the biscuits. You see, I have always liked biscuits.
Read my latest book
"Shea is beginning to think that stealing the world's most famous skull wasn't the best way to launch his career in cat burglary..."
read more
I also considered throwing a chair through a window, but I didn't because it was my chair, and also my window. One should be particular when it comes to picking out targets for petty acts of vandalism.
read more
Subscribe to our shenanigans
No spamming or soliciting from us. Seriously .
Related Cards
Family cards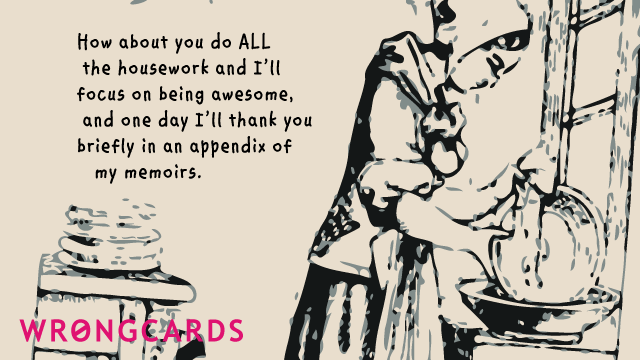 Chores. Some want to do them, some don't. The problem is that the people who WANT to do chores always insist that the people who DON'T want to do them should also want to do them. I'd rather lay on a beach than do chores myself, but I've always been an individualist. Here's today's card.
share this
send card
Inspirational cards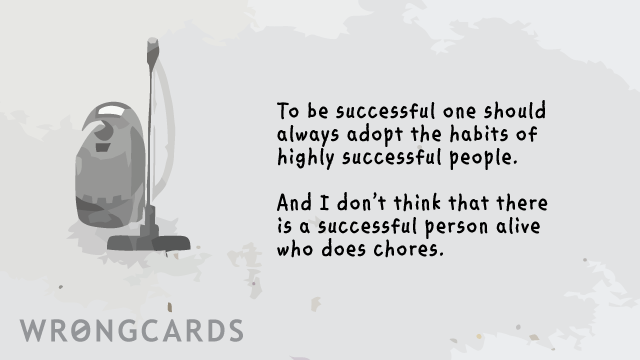 Let's start off the week with an inspirational card. Of course, one might disagree with this card but that would require a perverse and contrary psychology. The thought of people disagreeing with me always makes me feel wistful and sad. What a troubled world. Anyway, here is today's card to make it all better.
share this
send card
OCD cards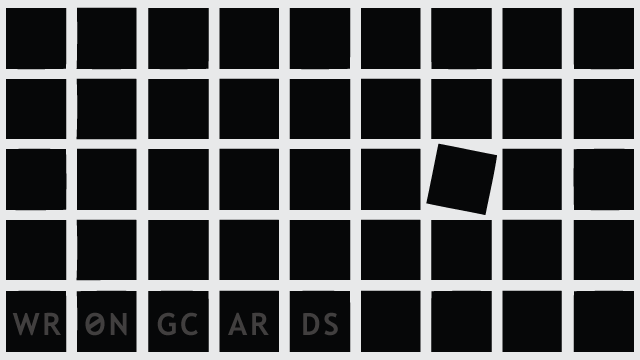 Obsessive compulsive disorder is a silent killer - mostly of bacteria and household germs. Not that I would make light of a disorder that my ideal house-cleaner would have, but it is OCD Awareness Week, you know. I think. Maybe it's in January. Look, they won't mind. I created a new category of cards for OCD week anyway. Just in case it's, like, now.
share this
send card