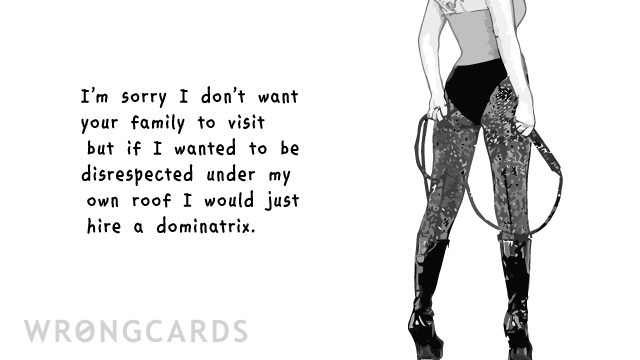 ABOUT THIS CARD
The holidays are almost upon us. And you know who, apart from Santa and serial killers, are going around visiting people? In-laws. In-laws are a practical joke that fate likes to play on married people, which is why I decided to create a new category of cards about them. If you're expecting the Unspeakables this year, this first in-law card is for you. Happy holidays you crazy cats...
subscribe to my newsletter
Sign up here to get the latest updates and
receive one of my novels for free.
Related Cards