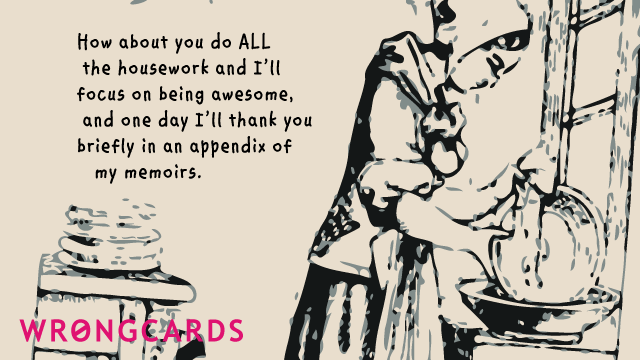 ABOUT THIS CARD
Chores. Some want to do them, some don't. The problem is that the people who WANT to do chores always insist that the people who DON'T want to do them should also want to do them. I'd rather lay on a beach than do chores myself, but I've always been an individualist. Here's today's card.
subscribe to my newsletter
Sign up here to get the latest updates and
receive one of my novels for free.
Random Cards