previous
next card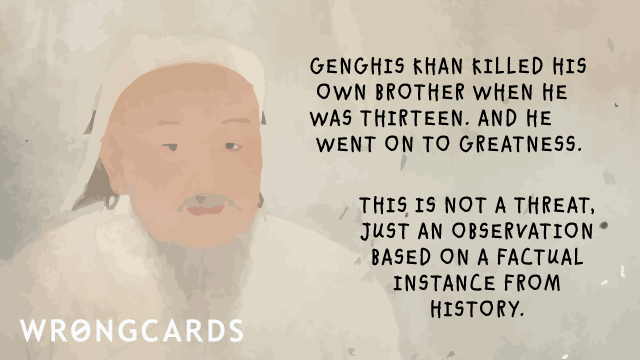 share this
send card
about this wrongcard
You all know me as a staunch defender of family values. Although Genghis Khan is not closely connected with Thanksgiving he DID father thousands of children and set them up with a dynastic empire. You don't get more family-oriented than that. Did your parents do as much for you? Doubt it. Ask them why not this holiday season.
Read my latest book
"Shea is beginning to think that stealing the world's most famous skull wasn't the best way to launch his career in cat burglary..."
read more
There's a new book out in the world, and I wrote it.
read more
Subscribe to our shenanigans
No spamming or soliciting from us. Seriously .
Related Cards
Thanksgiving cards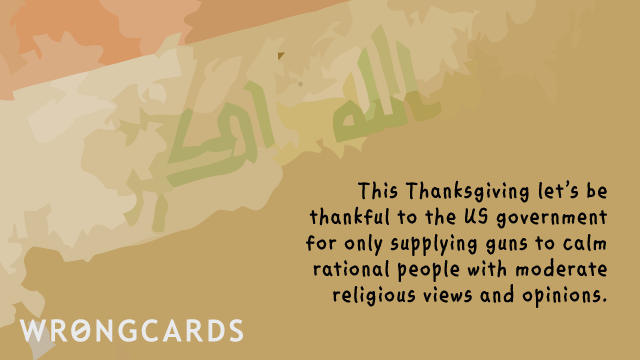 I'm not American but I live in Boston. Thanksgiving is a lovely holiday that celebrates family life with good food and confusing games of football. I don't like the tradition of forcing foreign male guests to sleep with all the old ladies present but it's your holiday and I respect local customs even when I don't understand them.
share this
send card
Workplace cards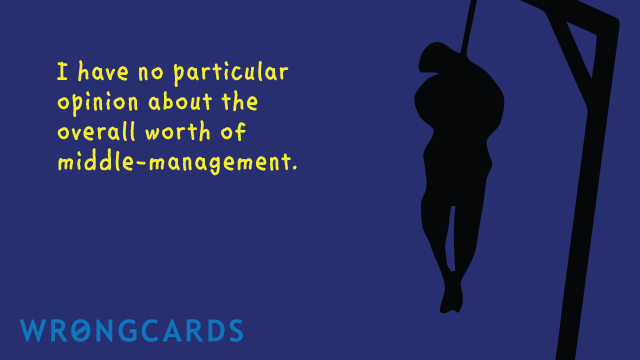 You know what bugs me? Being told I have pathological problems with authority. I just don't see it, man. And besides, why I should be subjected to psycho-babble just because I rightly understand that if I don't terrorize a middle-manager every day the entire world will fall into a thousand years of darkness, with pestilence and giant clowns? I'm a bit disappointed in psychiatry, too, obviously.
share this
send card
Workplace cards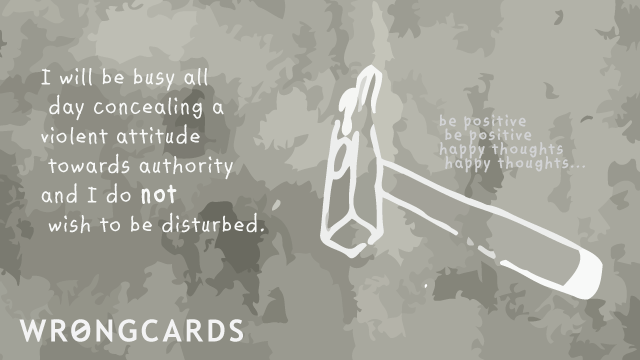 On Wednesdays I like to post an older card like this and then spend the rest of the day writing letters to various newspaper editors requesting more coverage of the small African nation of Bunwabe. I sign the letters 'concerned'. Bunwabe is a country I completely made up. I believe that one day I'll know why I do this.
share this
send card