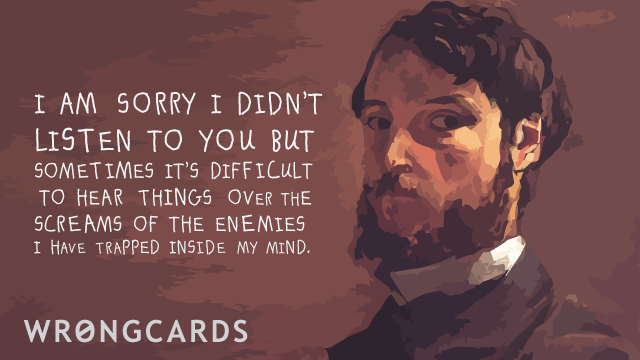 ABOUT THIS CARD
I'm one of those people who would do just about anything to get out of an argument, so much so that I sometimes have to resort to never being wrong about anything in the first place. If you're like me you will have a contingency for everything, and if you're not like me, just take whatever I say on faith until you change.
subscribe to my newsletter
Sign up here to get the latest updates and
receive one of my novels for free.
Related Cards