previous
next card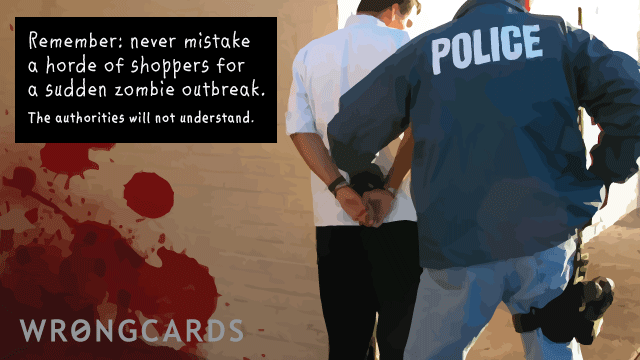 share this
send card
about this wrongcard
On Wednesdays I typically post an older card, and then get to work setting up Zombie Preparedness Drills. Drive over to the cemetery at 4am with a shovel and now you've got the day's props. Next it's a matter of arranging bodies where people don't expect to see them. Like kindergartens. Sure the parents throw fits but for me civic duty comes first.
Read my latest book
"Shea is beginning to think that stealing the world's most famous skull wasn't the best way to launch his career in cat burglary..."
read more
I also considered throwing a chair through a window, but I didn't because it was my chair, and also my window. One should be particular when it comes to picking out targets for petty acts of vandalism.
read more
Subscribe to our shenanigans
No spamming or soliciting from us. Seriously .
Related Cards
Zombie cards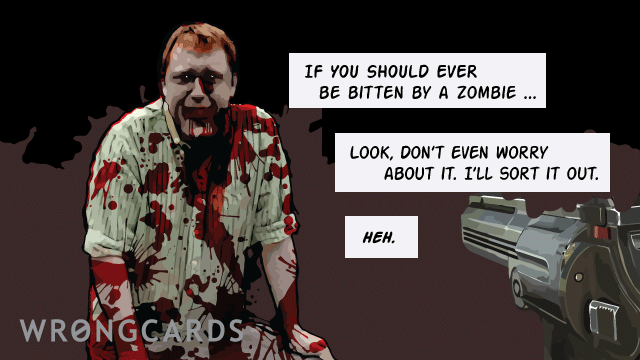 I was standing in the library taking photos when this librarian came up and told me to stop. "You can't take photos in the library," he said. Later, when I was looking at the photo I took of him, I decided to draw him as a zombie. It's a sad future when even librarians might be one day be zombies.
share this
send card
Zombie cards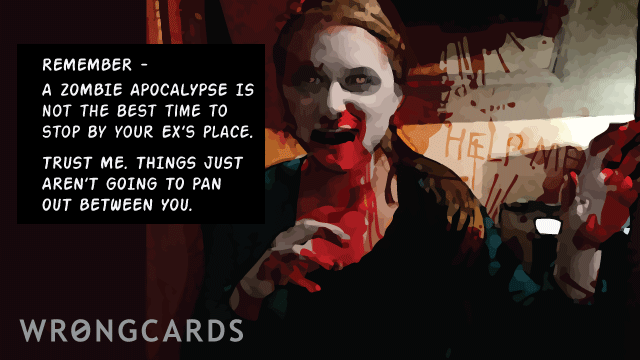 Whenever the television tells me that a zombie attack is in progress, I stay calm. I lock up the house and fill the bath tub with water, but I stay calm. You ever notice how everyone has a lot of relationship stuff to talk through when they're fighting zombies? This is why zombies are so unnerving.
share this
send card
Zombie cards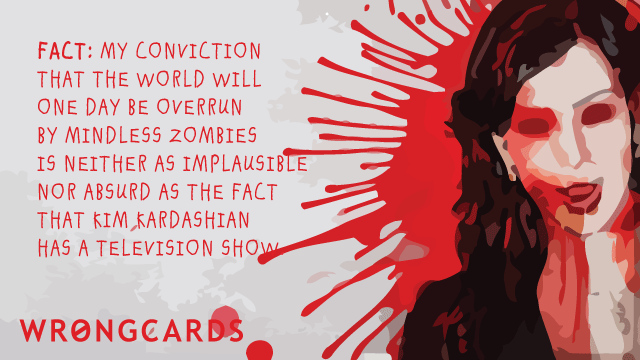 Are you worried about zombie attacks? I'm not, I'm worried about other things. I picked up a TV guide recently, just to see what reality shows were popular. But don't worry, I was feeling much better after a few days and I can even go outside again.
share this
send card