previous
next card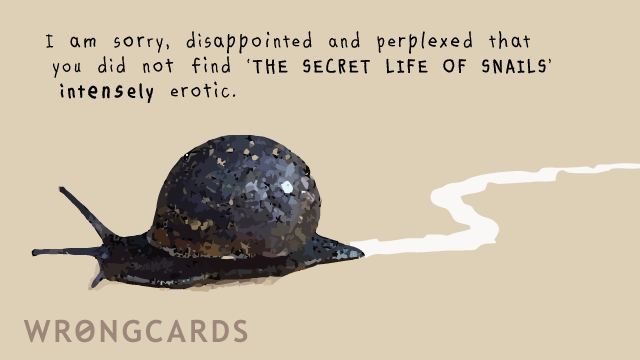 share this
send card
about this wrongcard
This one time someone told me I was a bit weird and I told them they were a bit normal and then they looked at me as if I'd behaved like a dog on a croquet lawn. What's a man to do when nobody wants to be weird and nobody wants to be normal? My guess is that there's a fine line in there between and this card rests right there...
Read my latest book
"Shea is beginning to think that stealing the world's most famous skull wasn't the best way to launch his career in cat burglary..."
read more
I had just learned I was about to become a father. The timing was somewhat less than ideal. You see ...
read more
Subscribe to our shenanigans
No spamming or soliciting from us. Seriously .
Related Cards
Flirting cards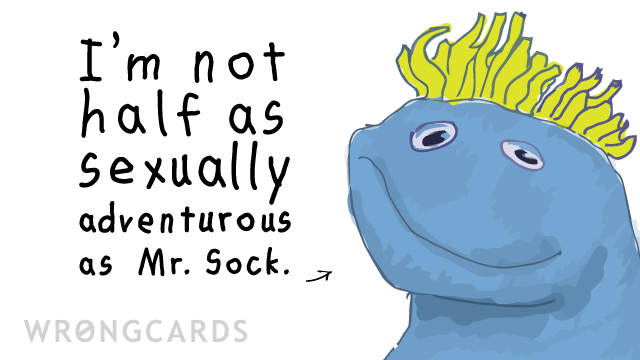 May 9th is National Lost Sock Memorial Day. I believe that every washing machine manufactured after 1963 was designed to eat precisely one sock per month, just to keep everybody in the consumer world a little off-balance. So where do all the socks go? They're sacrificed, with noble intent, for our collective unease. It's a religion I'm starting. And, of course, I'll be taking donations...
share this
send card
Flirting cards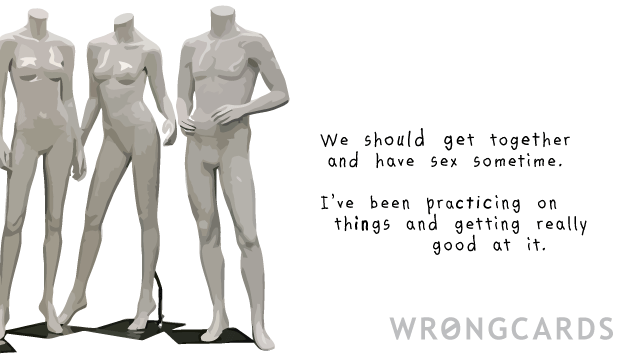 Today's card is a rehash Wednesday flirting card which means it's probably Not Safe For Work (whatever that means) though it CAN be useful if you'd like to flirt with someone today. It will also make you more popular - every time I send it to a woman she writes back and tells me how much she just wants to be my friend, which obviously is very sweet and quite complimentary.
share this
send card
Flirting cards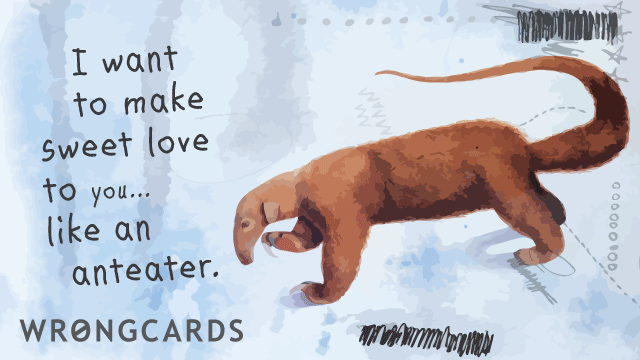 Anteaters were once thought to be related to aardvarks but they turned out to be related to sloths and armadillos. I have never seem an anteater but I've seen several wombats. Anteaters aren't related to wombats but I don't see any reason why they wouldn't get along. Today's re-hash Wednesday card is dedicated to any anteater reading this.
share this
send card
Reminder cards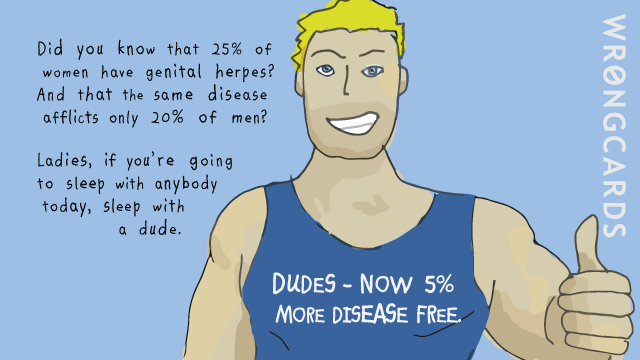 As you know the jury is still out on science. That's why I mistrust statistics, unless they're my own, of course, 'cause I always check my statistics in my head, just to see if they feel plausible. Anyway today I wanted to do something for a Men's Advocacy Group. I like to do things for men. Raise awareness of how we think. And I can already tell that 113.4% percent of you think I nailed it.
share this
send card