previous
next card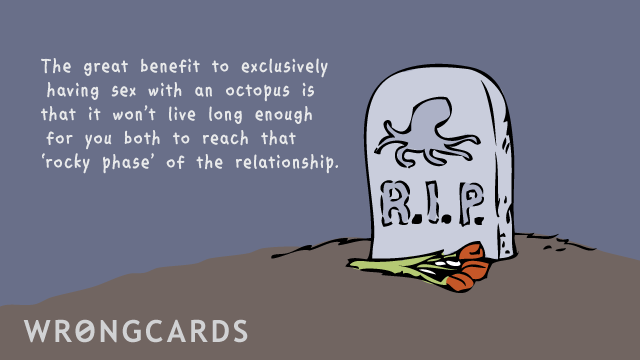 share this
send card
about this wrongcard
Lately a lot of people have been assuming I was dead. It's strange how a man can't paint himself a greenish hue and lay about near busy intersections without everyone making weird assumptions. Now you might think of vampires as a sort of sublimated necrophiliac rape fantasy but that doesn't make them any less creepy. Today's card contains an octopus. The mention of vampires was just randomness.
Read my latest book
"Shea is beginning to think that stealing the world's most famous skull wasn't the best way to launch his career in cat burglary..."
read more
There's a new book out in the world, and I wrote it.
read more
Subscribe to our shenanigans
No spamming or soliciting from us. Seriously .
Related Cards
Flirting cards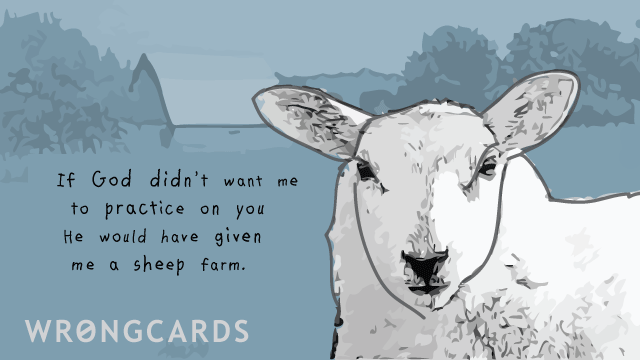 I know many of you hope one day to find a special someone with an excellent credit history and maybe go in on a thirty-year fixed-rate mortgage together. I too am a romantic. But romance isn't just about money - there's a biological aspect to it too. If you don't send today's card to a potential co-mortgage signatory then you'll never have any offspring to fight about in court. I'm here to help.
share this
send card
Thinking Of You cards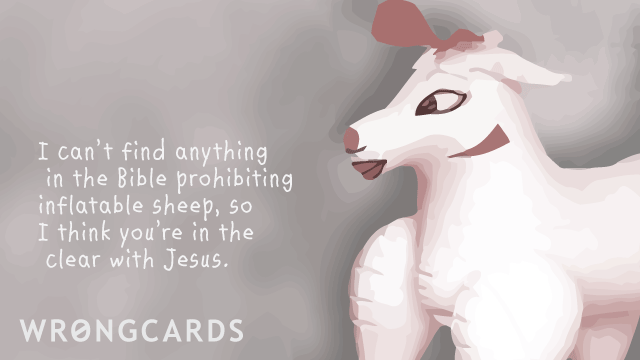 So I invented Rehash Wednesday years ago but the world stole my idea and made it #ThrowbackThursday to avoid having to pay me royalties. Which is fine because I am nice, even people who haven't met me say so all the time. Anyhow, I'm told there is a lot of yellow in this card but I haven't been able to see yellow since I got angry that one time and ate some lead pencils. I think this card is about sheep and morality.
share this
send card
Flirting cards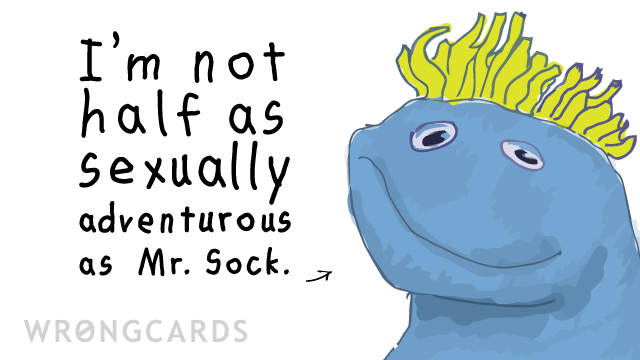 May 9th is National Lost Sock Memorial Day. I believe that every washing machine manufactured after 1963 was designed to eat precisely one sock per month, just to keep everybody in the consumer world a little off-balance. So where do all the socks go? They're sacrificed, with noble intent, for our collective unease. It's a religion I'm starting. And, of course, I'll be taking donations...
share this
send card