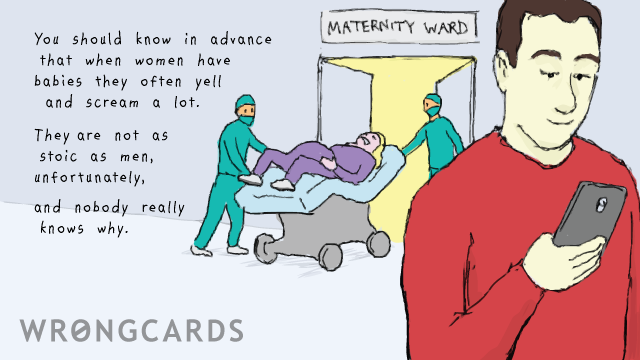 ABOUT THIS CARD
Just skimmed some headlines; apparently 2018 is all about raising awareness of what men have been up to. Finally! It's about time the world heard more from men's perspectives. So I've decided January is MENS MONTH at Wrongcards. Let's raise awareness. I mean, its 2018 and doctors STILL don't administer epidurals to men during their partner's childbirth. And I was being really polite, too.
subscribe to my newsletter
Sign up here to get the latest updates and
receive one of my novels for free.
Random Cards