previous
next card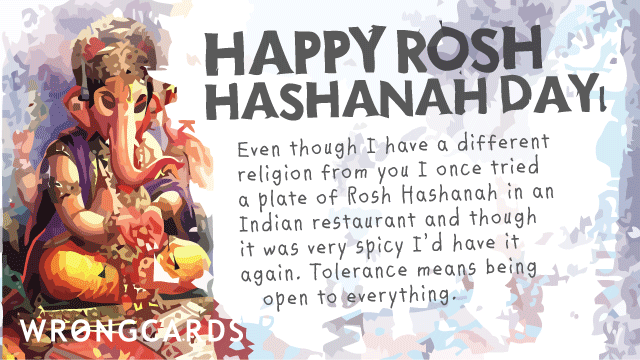 share this
send card
about this wrongcard
As you know today is Rosh Hashanah, a famous Jewish holiday. I have a Jewish friend (hi Andy) but then, I'm a cosmopolitan guy who almost smoked a Dutch cigarillo once. It's important to have diverse, multicultural friends whose belief systems you can wear down over time. One day Andy will worship the alien lizard god. I'm very patient.
Read my latest book
"Shea is beginning to think that stealing the world's most famous skull wasn't the best way to launch his career in cat burglary..."
read more
There's a new book out in the world, and I wrote it.
read more
Subscribe to our shenanigans
No spamming or soliciting from us. Seriously .
Related Cards
Workplace cards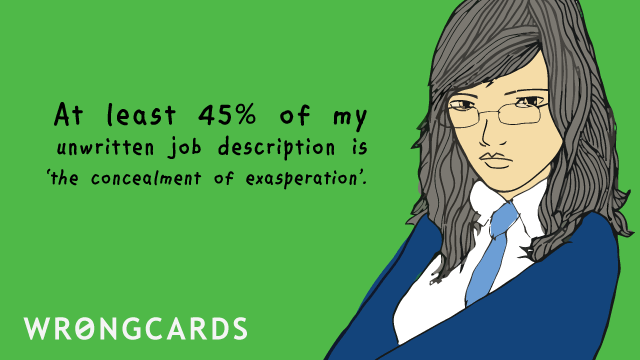 In the workplace I'm quiet and keep to myself unless I'm engaged in workplace activism like organizing lunchtime hunger-strikes for a Free Tibet or for Free Bagels, or petitioning for departmental cage fights. I got the janitors to go on strike. That's right, they're not taking any more rubbish. Just a little joke. Sometimes I'm not very serious.
share this
send card
Jewish cards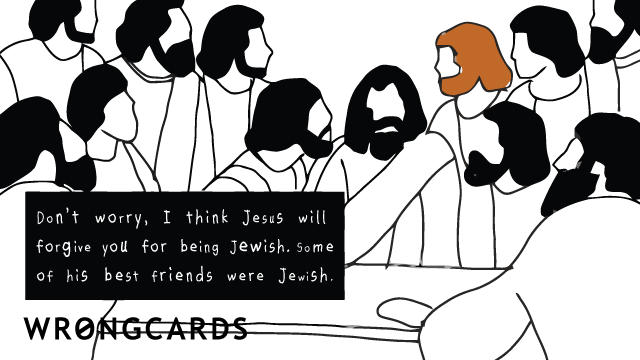 We've been talking a lot about Christmas here lately but let's not forget that Jews also have a Christmas celebration (called Kawanza) that happens sometime between November and February I think. I read that jewish priests ordained it as a sin for Jews to exchange presents, but I'm sure no one will get in trouble if they just send Jewish wrongcards instead.
share this
send card
Thinking Of You cards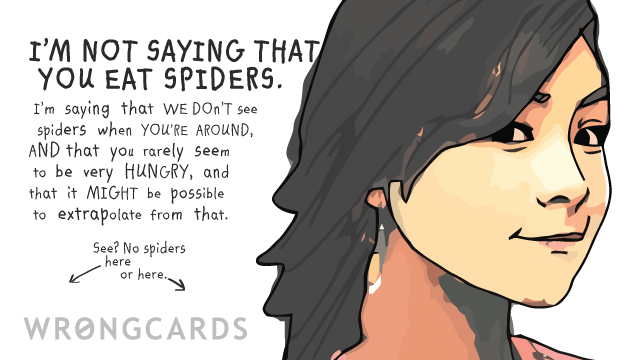 You all know that I hate to boast but the fact is that I'm really good at logic. The only thing that stops me from writing a book called 'How To Defeat Everybody With Logic' is the worrying fact that I still occasionally see zebras following me around that nobody else can see. And Katie Couric would ask me about it during the interview and I'd have no response. Plus I'm also in love with Katie Couric.
share this
send card
Topical cards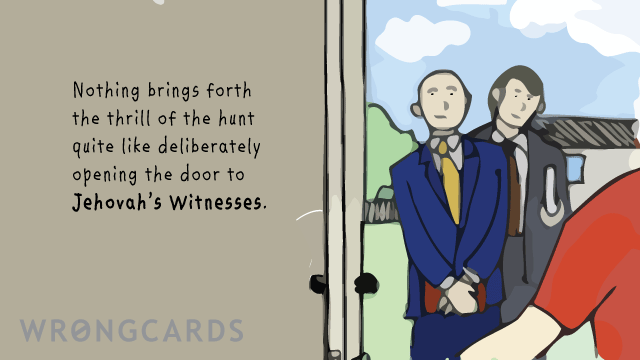 For those among us who are religiously tolerant enough to get away with laughing at the religiously intolerant, here is today's wrongcard. For everyone else, well, I look forward to your letters.
share this
send card