about this wrongcard
On Wednesdays I like to post an older card and then spend the rest of my day abusing substances. So far I think the best substance to abuse has been chocolate pudding. But your mileage may vary.
I just disappeared for four years. It's time to come out from the woodwork, but where do I start? How about I go back to the middle?
read more
Related Cards
Flirting cards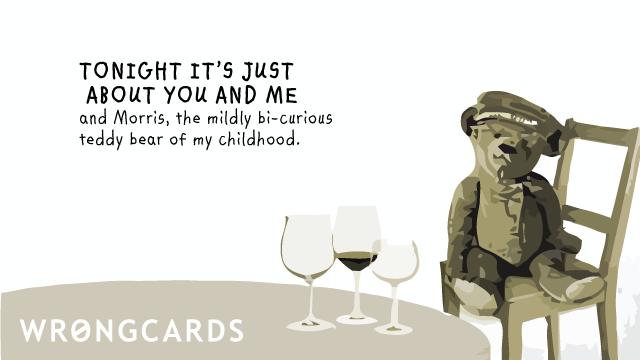 This is one of the very first flirting cards we published. I feel that it is emotionally honest to let a person know just how awesome the night is going to be well in advance. It also gives them the chance to opt out in case they cannot handle high levels of pleasure.
share this
send card
Subscribe to our shenanigans
No spamming or soliciting from us. Seriously .