about this wrongcard
Some companies profiteer from war. Others profiteer from love. Which is worse? Here at Wrongcards™ we like to ask the hard questions. Like - is our company guilt-tripping you with stupid made-up holidays? Or are we culture assassins engaged in a war on savagery and kitsch? The answer to that question is really up to you. Or, rather, our lawyers, who very boringly overruled this slogan idea for our website: 'Wrongcards: The Halliburton of Ecards'.
My quest to find a literary agent, its reasons, and some very excellent advice on how you too can query a literary agent.
read more
Related Cards
Flirting cards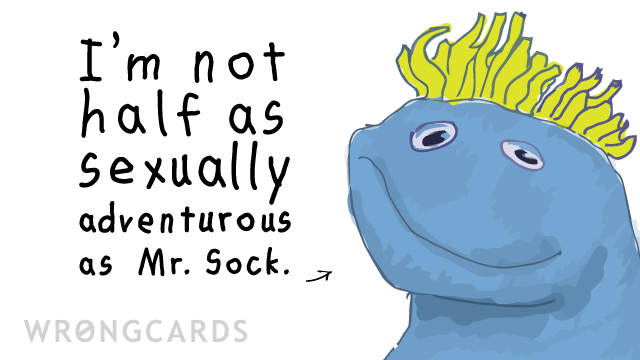 May 9th is National Lost Sock Memorial Day. I believe that every washing machine manufactured after 1963 was designed to eat precisely one sock per month, just to keep everybody in the consumer world a little off-balance. So where do all the socks go? They're sacrificed, with noble intent, for our collective unease. It's a religion I'm starting. And, of course, I'll be taking donations...
share this
send card
Romance cards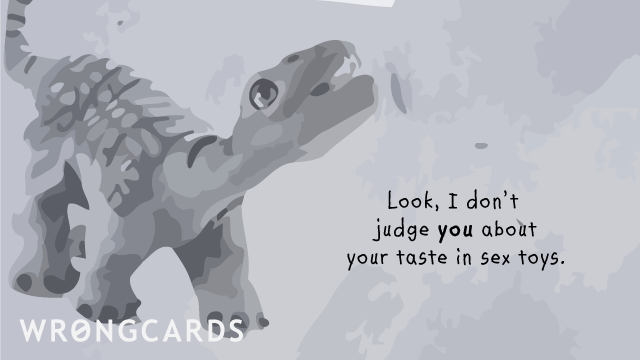 I suspect that today's wrongcard may be a little Not Safe For Work though I'm not sure or good at judging that sort of thing. It's a WTF card, though, which means it is probably more impractical than usual. It's a pity that 'cards that are wrong for every occasion' is such an impractical idea. Next time I start a company I'll do a business plan.
share this
send card
Subscribe to our shenanigans
No spamming or soliciting from us. Seriously .