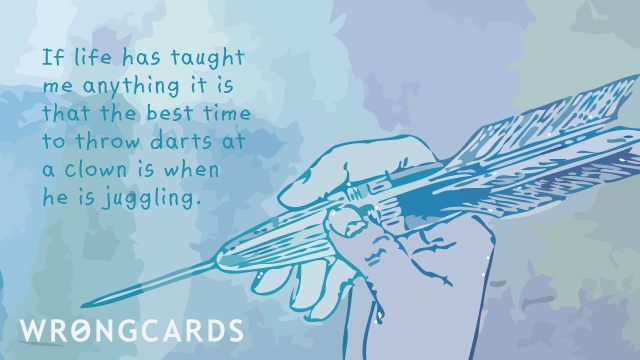 ABOUT THIS CARD
On Wednesdays I like to post an older card and then spend the rest of the day using inexplicable similes. This is, of course, the only routine I have but it still gnaws at my mind like a rabid woodchuck. That aside, can we all agree that there is something horribly wrong with clowns?
subscribe to my newsletter
Sign up here to get the latest updates and
receive one of my novels for free.
Related Cards