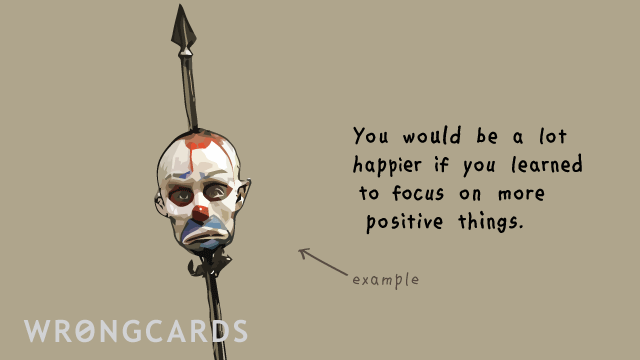 ABOUT THIS CARD
The problem with having a nice temperament like mine is that only an unreasonable person can ever be angry at me. One way to know if someone is angry is when they bang cutlery loudly in the kitchen sink. It's not a useful tip if you happen to be outside the kitchen so I guess I can only answer 'some' questions. Like is god real? Yep, he's over at my house some nights. We play dice.
subscribe to my newsletter
Sign up here to get the latest updates and
receive one of my novels for free.
Related Cards