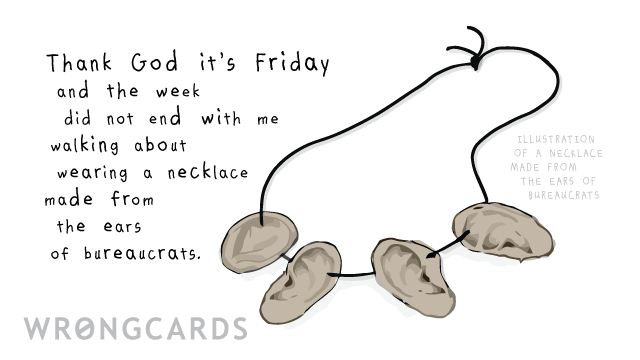 ABOUT THIS CARD
I like to think of myself as someone who can get along with anybody except for clowns, bureaucrats and werewolves. But filling out forms with a pen is, uh, mental torture. Forms make me agitated. I scribble, panic, weep. I yell lots about 'not wanting to live in this plane of reality'. Anyway. I had to fill out a form today. You can kinda tell, can't you?
subscribe to my newsletter
Sign up here to get the latest updates and
receive one of my novels for free.
Related Cards