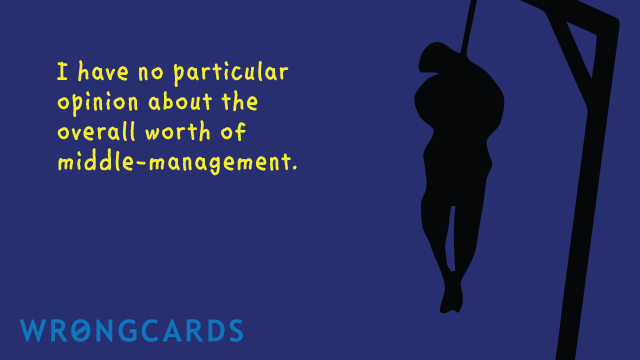 ABOUT THIS CARD
You know what bugs me? Being told I have pathological problems with authority. I just don't see it, man. And besides, why I should be subjected to psycho-babble just because I rightly understand that if I don't terrorize a middle-manager every day the entire world will fall into a thousand years of darkness, with pestilence and giant clowns? I'm a bit disappointed in psychiatry, too, obviously.
subscribe to my newsletter
Sign up here to get the latest updates and
receive one of my novels for free.
Related Cards