about this wrongcard
'People say to me: Che - how do you do it? I say 'hard work and nothing more'. But the truth is that everything pretty much depends on Human Resources not paying too much attention to me. Happy Friday you lot.'
My quest to find a literary agent, its reasons, and some very excellent advice on how you too can query a literary agent.
read more
Related Cards
Workplace cards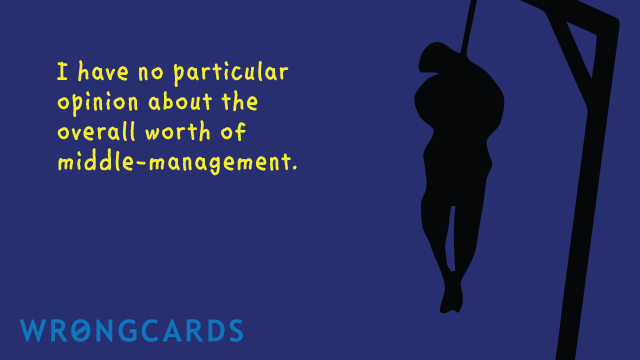 You know what bugs me? Being told I have pathological problems with authority. I just don't see it, man. And besides, why I should be subjected to psycho-babble just because I rightly understand that if I don't terrorize a middle-manager every day the entire world will fall into a thousand years of darkness, with pestilence and giant clowns? I'm a bit disappointed in psychiatry, too, obviously.
share this
send card
Subscribe to our shenanigans
No spamming or soliciting from us. Seriously .