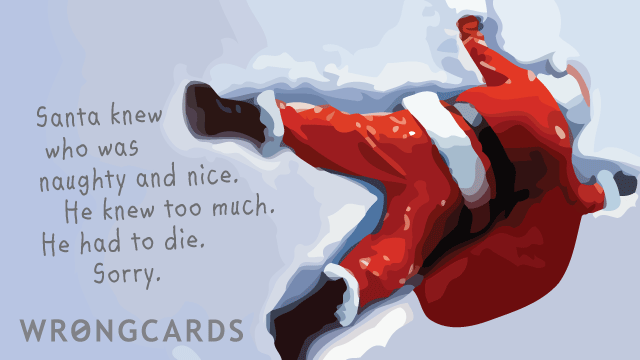 ABOUT THIS CARD
Santa. He 'knows when you've been bad or good'. That's quite an accomplishment, Santa, thanks very much. Good to know someone is keeping a watchful eye on me. But then again maybe, if you pay too much attention to what a man is doing in his private life, you might get a bit distracted and accidentally tumble down a flight of stairs. , , I'm only looking out for you, Santa.
subscribe to my newsletter
Sign up here to get the latest updates and
receive one of my novels for free.
Related Cards