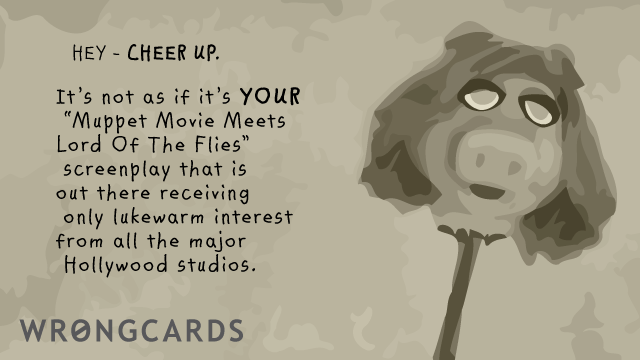 ABOUT THIS CARD
Miss Piggy terrified Kermit and was physically abusive and I alone noticed! Six year old me was FREAKED that everyone forgave her. She's the Charlie Sheen of Muppet World. The only reason today's wrongcard exists is because I have always wanted her head on a stick. I have now formally addressed this topic. Moving on...
subscribe to my newsletter
Sign up here to get the latest updates and
receive one of my novels for free.
Random Cards