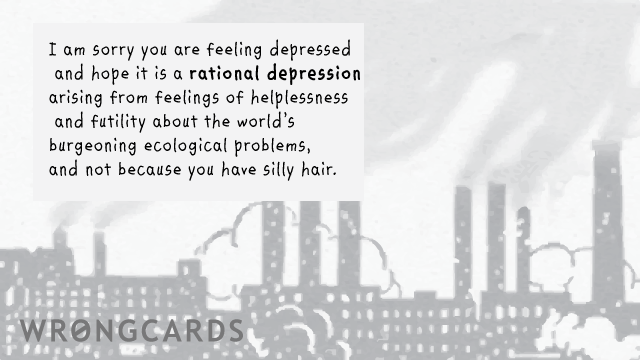 ABOUT THIS CARD
Today's card is my way of helping people overcome depression. However, you should all understand that I can't do too good a job on Cheer Up Cards because pharmaceuticals companies will try to sue me for loss of income. So I hope you all have a *mostly* happy Tuesday.
subscribe to my newsletter
Sign up here to get the latest updates and
receive one of my novels for free.
Related Cards