about this wrongcard
Today's card is my way of helping people overcome depression. However, you should all understand that I can't do too good a job on Cheer Up Cards because pharmaceuticals companies will try to sue me for loss of income. So I hope you all have a *mostly* happy Tuesday.
My quest to find a literary agent, its reasons, and some very excellent advice on how you too can query a literary agent.
read more
Related Cards
Inspirational cards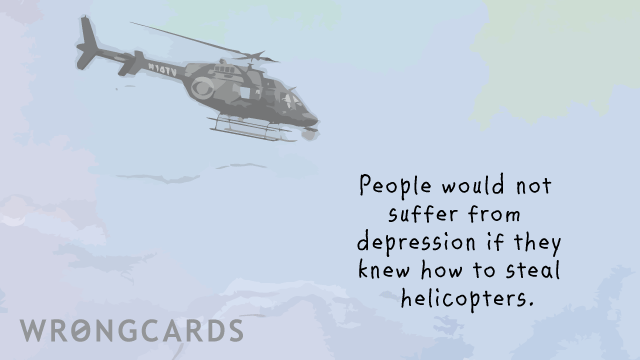 On Wednesdays I like to post an older card and then spend the rest of the day working as a volunteer at a telemarketing company. I'm surreptitiously turning the place into a preemptive suicide hot-line. Everyone I call is pretty confused, of course, but I guess I just believe in changing institutions from within.
share this
send card
Subscribe to our shenanigans
No spamming or soliciting from us. Seriously .