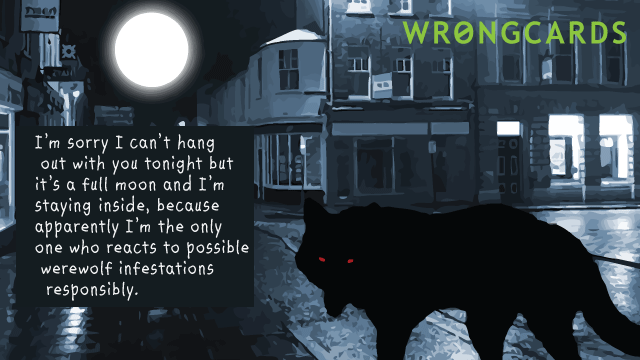 ABOUT THIS CARD
It's a Friday, and there are all sorts of dreary social obligations standing between you and a good book. That's where our Excuses Cards can come in handy. By the way, I'm not suggesting that I definitely believe in werewolves. Besides, whenever I suspect that someone is a werewolf I keep it to myself. The last thing we need is a panic.
subscribe to my newsletter
Sign up here to get the latest updates and
receive one of my novels for free.
Random Cards