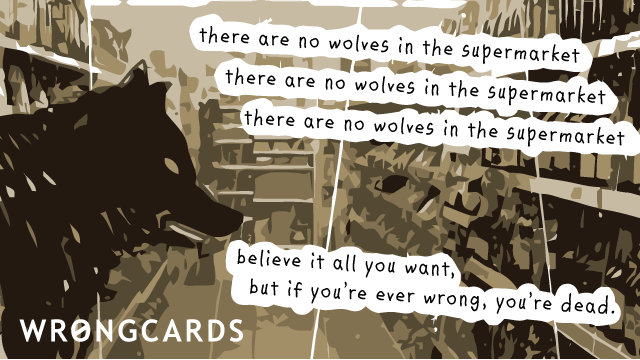 ABOUT THIS CARD
I've given it some thought and decided that you all deserve a toasted cheese sandwich. Is this some kind of Wrongcards give-away? I'm afraid not. I cannot yet be everywhere because I am not yet a god. You'll have to make your own sandwich but my point here is that you deserve it. Logic is my superpower.
subscribe to my newsletter
Sign up here to get the latest updates and
receive one of my novels for free.
Related Cards