previous
next card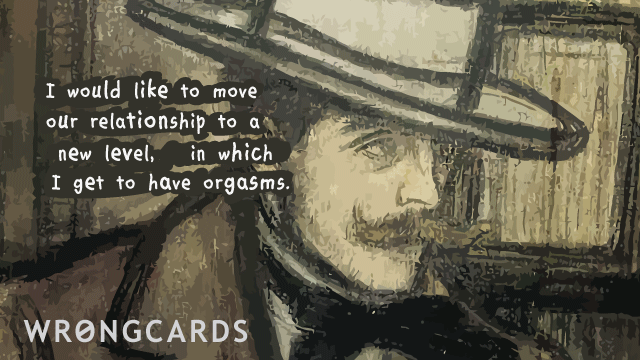 share this
send card
about this wrongcard
As you know I'm determined to rescue romance from a culture saturated in half-measures and moderation. Everyone needs a mission I suppose. And maybe it's because I'm from privilege, having been raised on up-market cat food by Nanna in a caravan in South-East Queensland, but I find myself wanting to give back to society. So - if this card doesn't help you, you must be very lost.
Read my latest book
"Shea is beginning to think that stealing the world's most famous skull wasn't the best way to launch his career in cat burglary..."
read more
I also considered throwing a chair through a window, but I didn't because it was my chair, and also my window. One should be particular when it comes to picking out targets for petty acts of vandalism.
read more
Subscribe to our shenanigans
No spamming or soliciting from us. Seriously .
Related Cards
Missing You cards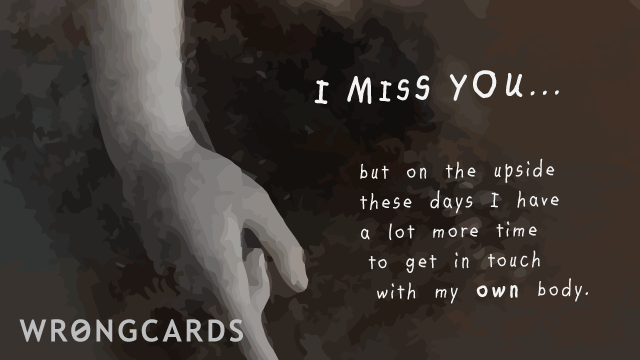 I'm not ashamed to admit it: I'm a man and sometimes I have emotions. When Bunheads got canceled I went into a bit of a dark place. I dragged most of my furniture into the backyard and burned it all in a cold rage, and grew a beard for a while. Downton Abbey reruns made me feel whole again. You know what? I'm dedicating today's card to you. And to Bunheads.
share this
send card
Flirting cards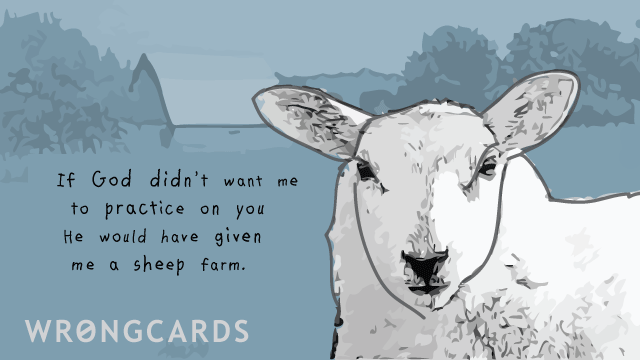 I know many of you hope one day to find a special someone with an excellent credit history and maybe go in on a thirty-year fixed-rate mortgage together. I too am a romantic. But romance isn't just about money - there's a biological aspect to it too. If you don't send today's card to a potential co-mortgage signatory then you'll never have any offspring to fight about in court. I'm here to help.
share this
send card
Flirting cards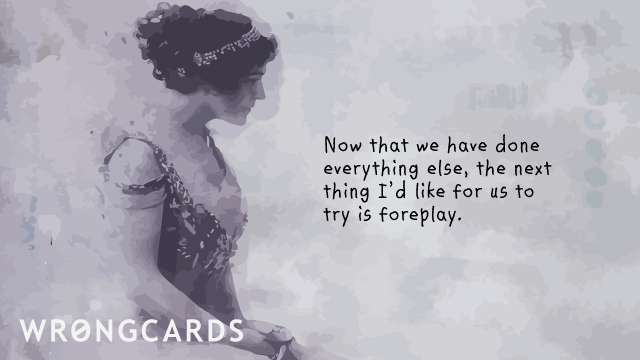 Let's say you're romantically involved with a balloon animal. Society doesn't understand - it never does - and you have to sneak out to this one Italian restaurant where the staff aren't all that judgmental. Now one night, over a candlelit dinner, she wafts across the table and touches the candle flame. Pop! She's dead! Do you tip the waiter for one meal or two?
share this
send card