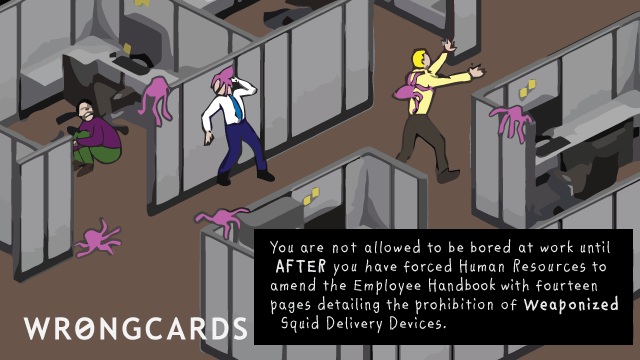 ABOUT THIS CARD
Sometimes when I need my subordinates to take my authority seriously I hire an elderly actor to talk to an empty chair. It reassures them. I have only drugged my employees' orange juice twice, and only as a joke, not to extend their productivity or anything because that would be unethical. I believe a workplace should be happy place filled with experimentation and fear.
subscribe to my newsletter
Sign up here to get the latest updates and
receive one of my novels for free.
Related Cards