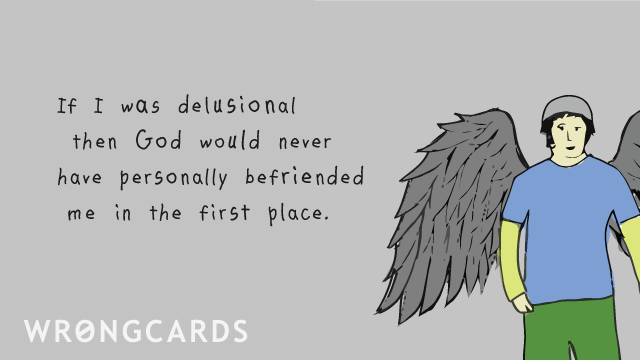 ABOUT THIS CARD
I'm not a contentious person because everyone always ends up agreeing with me - at least eventually. Here at Wrongcards I like to stick to safe topics like religion, which reminds me of why I called the site 'wrongcards' in the first place: because I'm right about stuff and people are wrong, though they'll get there eventually which is why I like everyone. Also God told me to call it that.
subscribe to my newsletter
Sign up here to get the latest updates and
receive one of my novels for free.
Related Cards