about this wrongcard
'I have a theory. Have you ever vomited and thought: "My God, there's tiny bits of carrots in it. Look at 'em all. Wait, I didn't eat carrots. When's the last time I ate carrots? I need to eat more carrots." Anyway I have a theory. Your appendix? It produces tiny pieces of carrot for when you throw up. That's my theory. (I never said it was a good theory).'
My quest to find a literary agent, its reasons, and some very excellent advice on how you too can query a literary agent.
read more
Related Cards
Family cards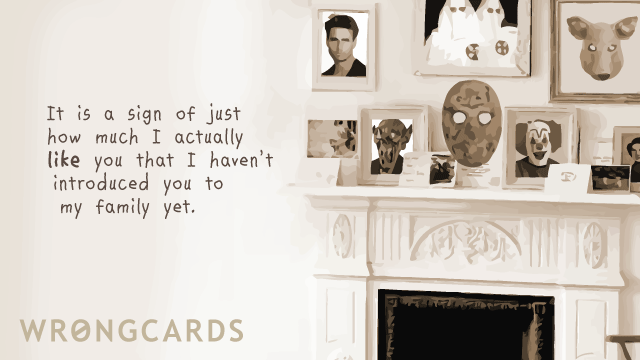 I was raised in a trailer by my grandma, a wonderful, wise old bird who sold cat pelts to tourists to fund her collection of human teeth. When she wasn't passed out drunk on kerosene, she was doing everything humanly possible to provide me with a normal childhood, including carefully negotiated contracts with witch doctors. This card is for those who weren't as lucky as me.
share this
send card
Subscribe to our shenanigans
No spamming or soliciting from us. Seriously .